The Perfect Family Stand Up Paddleboard
Sup is our all-around Stand Up Paddleboard for flat water and small waves really popular with family's, beginners and wave surfers.
and if you have a
family

 then its going to be fun for the whole family days at the beach will never be the same again beat the crouds and get out on the water
1 The Tech Stuff
It's got an EPS  foam core combined with epoxy shell making this board super durable and light weight (10KG) for a board of this size. The shape of the  board provides perfect volume displacement when on the flats, making this board super stable and really forgiving in any conditions. Whilst the outline gives it tonnes of drive when on the waves.
The slightly wider and thicker rails are going to provide a stable platform when paddling and trying to catch waves whilst a foiled out tail is going to keep the board nice and responsive when performing manoeuvres.
2 Whos it for? 
We gave this board   a tri fin set up so that it will turn on waves in the same way as a surfboard . You will feel that instant response the thruster provides. On the base and deck of the board, you can see a bamboo design as well as the EVA deck pad with an integrated carry handle, making transporting this board easier to  and from the beach.
We would recommend this board for absolute beginner's  and families looking to start paddle boarding as well as intermediates looking to start surfing waves.
Skill level – Beginner – Intermediate
Wave height – 1- 5 foot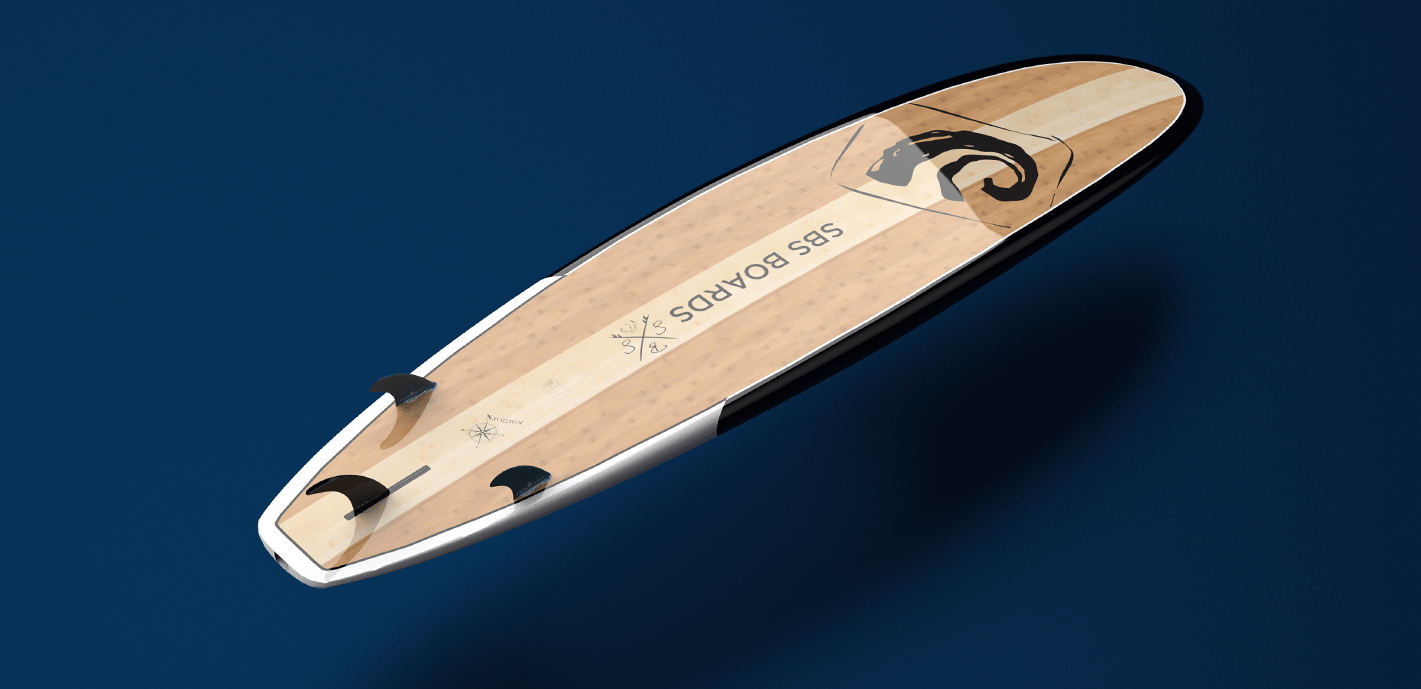 3 Tested
This was our first and most tested Sup shape for the best of all worlds, it no carbon racer or small surfing SUP but is a great allrounder for flat water surf and turning bundled up in a lightweight 10'6 or 11'2 package if your just getting into SUP or just want a sexy looking board the navigator will not disappoint, check out our deals below we often have freebies with paddleboarding as there are a few extras like bag and leash that are must-haves to get started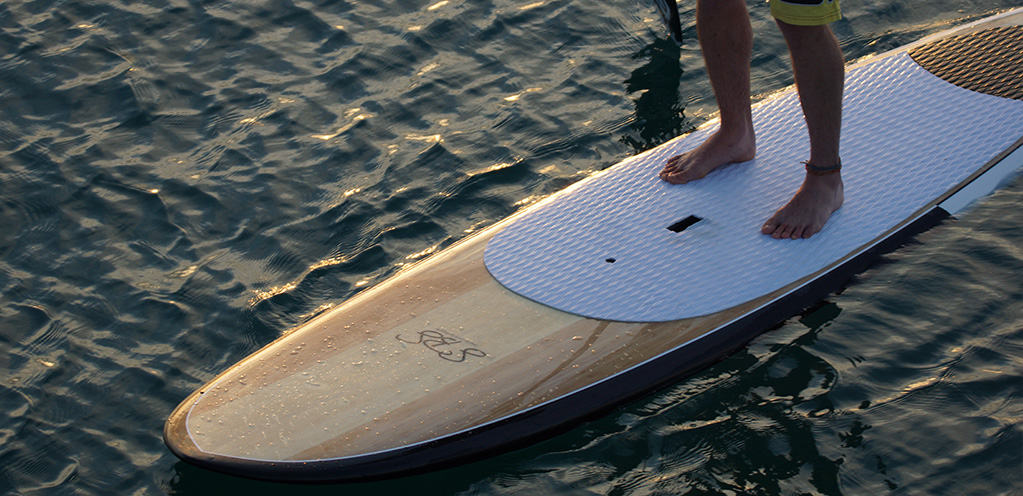 Size Guide
Construction
STANDARD

Stats
If your into stand up paddleboarding you probably want to spend more time doing it and would love to get to a better level where you fall in less, paddle faster and can surf more waves? The best way to improve is to get more practice paddling but there are other ways...