WHATS COMING IN 2019
In 2019 sbsboards are bringing you the very best in our stand up paddle board range with new construction, new designs and new sizes as well as our classic favourite designs that we know you have come to love. our goal for our SUP range in 2019 is to bring more variety as well as more options for advanced and professional riders right to the other end of the spectrum with more choice for beginners.
Our 2019 board are tougher and stronger than ever before using a variety of new construction techniques as well as new materials to make our sups last longer and lighter with better performance. Take a look at our 2019 range below and let us know if you have any questions about any of our sups in the question box below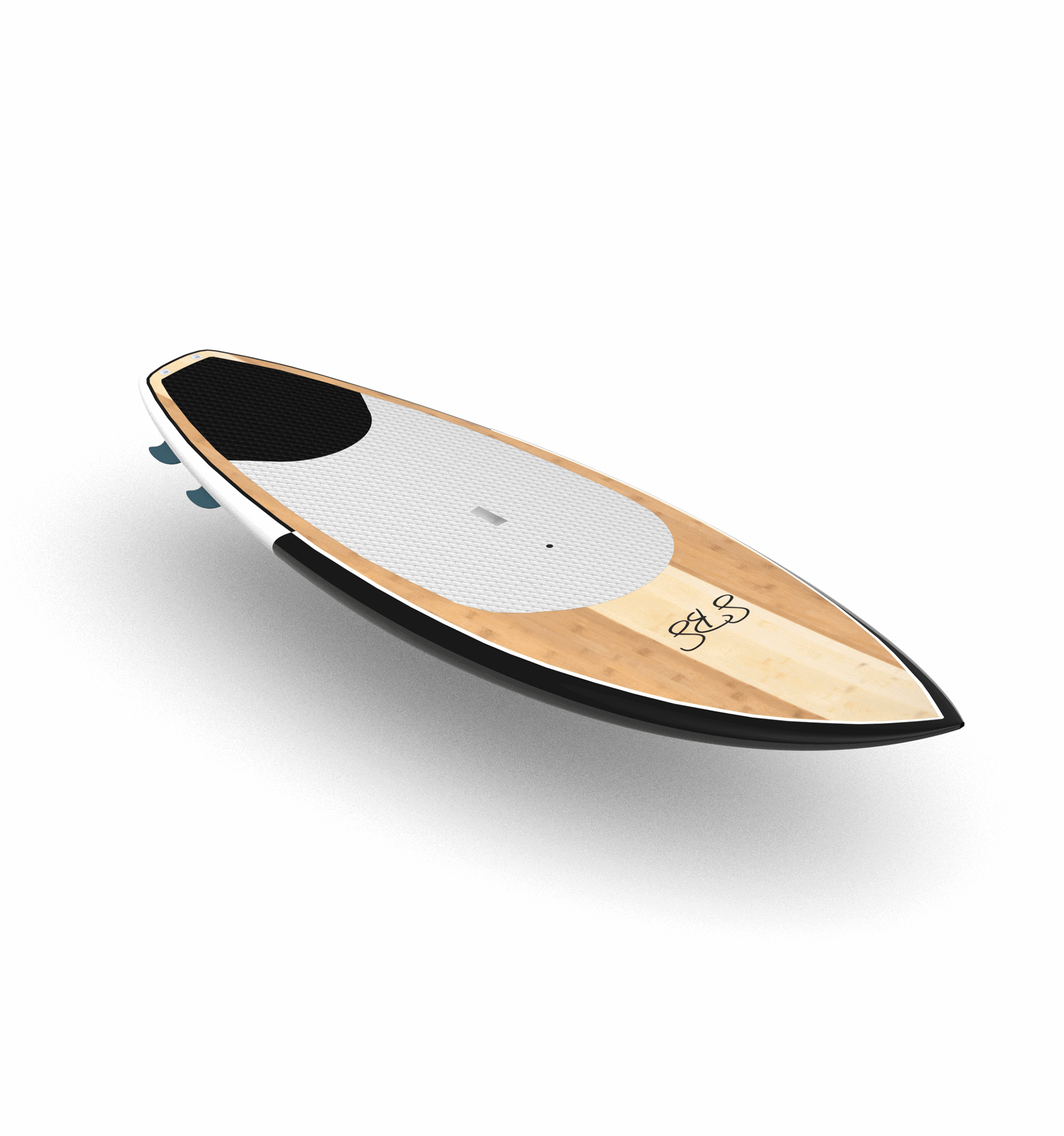 THE WIDOW MAKER
The widow maker is our performance surf SUP designed for high-end performance wave riding. It has a short overall length compared with most other SUPS which allows it to fit perfectly in the pocket of the wave with ease. It's thinned out nose and tail give it a lighter high-performance feel, whilst the wider width and lower rocker line help generate a lot of speed, enabling the rider to make smooth, controlled, rail-to-rail transitions with minimal effort.
It's so reactive you will forget you're on a sup. The foiled out tail adds manoeuvrability in the turns, combined with an increase in stability when riding waves from the wider tail template, giving you the float needed to catch waves without sacrificing performance.
FEATURES
Hight Volume Surf SUP

Highly manoeuvrable, 

Wide centre point for stability and paddling 

Great for intermediate to advanced Stand-Up paddlers

Ideal in 2-8 foot waves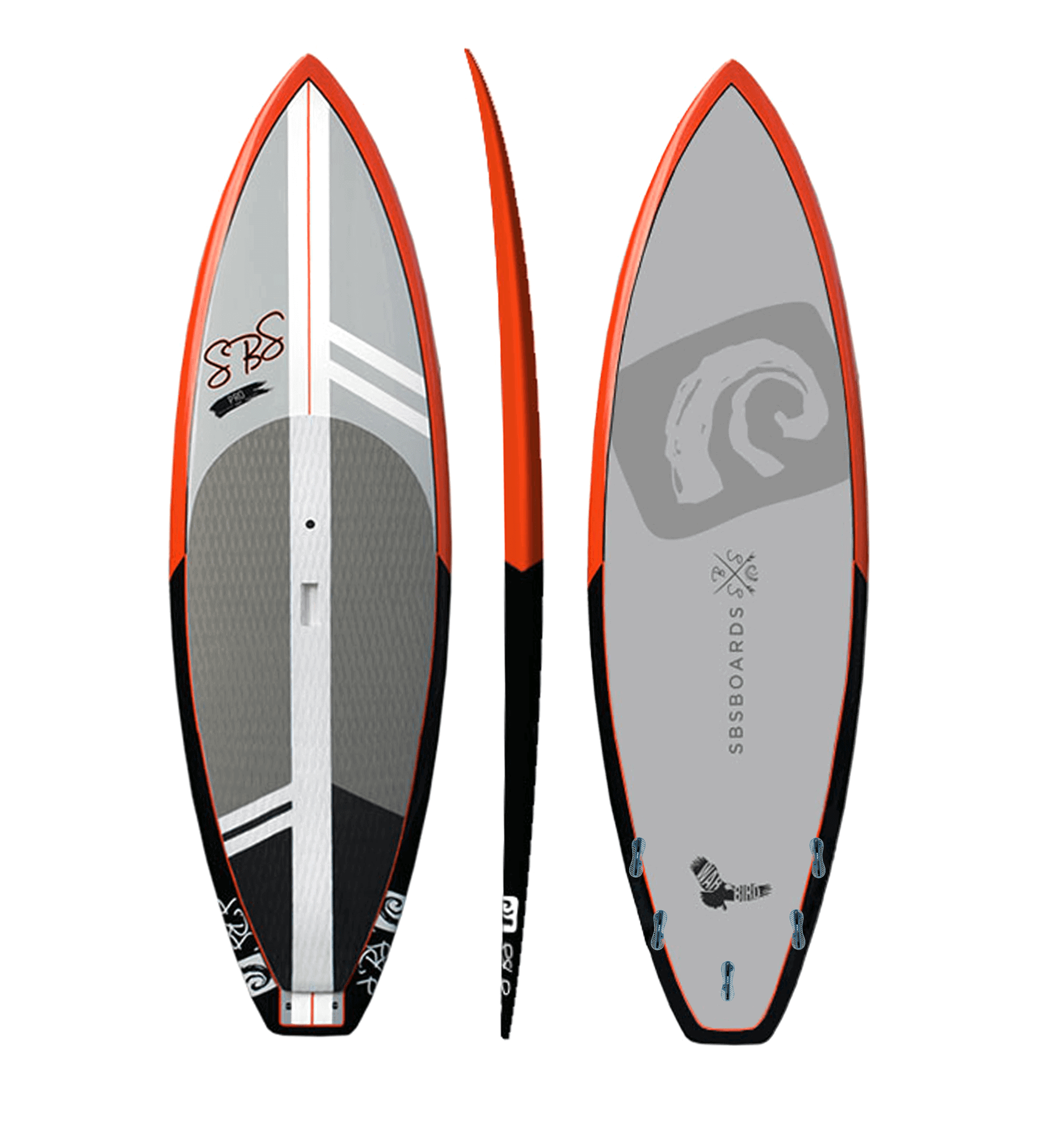 THE WAR BIRD
The War Bird The War Bird is a dedicated wave SUP for when the surf is pumping. This board is everything you want in a wave SUP, precision turning, easy wave catching and great fun to paddle. It's designed for paddlers who can already surf in waves and be looking for a board to take them to that next level of performance.
It comes as standard with our hybrid carbon technology consisting of a carbon fibre and fibreglass epoxy sandwich construction for the perfect ratio of lightweight ease of use, to great strength and durability. The design of the War Bird is set up for experienced riders who want to surf in the pocket and on the open face. It outlines design and bottom contours allow for a smooth entry into the wave, whilst its performance rocker gives an instantaneous response to rail transitions with no lag, giving you a responsive feeling and connection to the wave. It has a thinned-out nose & tail to minimise swing weight and improve control. Its tail has been thinned out and foiled to give you the maximum control when turning even in the most critical part of the wave.
FEATURES
Lower Volume Surf SUP

Highly performance

Incredibly manoeuvrable

Light and very responsive

Great for intermediate to advanced Stand-Up paddlers

Ideal in 3-10 foot waves
THE BIG ROCKET
The Big Rocket is our all-round cruiser and waves SUP perfect for a first time paddler or recreational users as well as intermediates looking for a SUP for the waves. This board offers the best combination of speed, stability and wave performance in one board. The Big Rocket is exactly that a great all round board great for any supping activity whether it be flat water paddling in the lakes or sea or hitting the surf in the open ocean it's got you covered.
The design has been shaped to give optimal stability and comfort for the first time or competent paddlers. Its width and thickness give it great volume and float in the centre whilst the outline allows for smooth easy paddling.
If you wanted to take to the surf, this board is a perfect starting point with its smooth longboard contours, finely-tuned rocker outline and decreased volume in the nose and tail makes it an extremely responsive board without sacrificing stability. The Big Rocket is perfect for hitting the waves with its specifically designed concave and tail template. The concave gets you up plaining quicker this allows for faster paddling and an easy takeoff, whilst the tail gives a great connection to the wave through rail transitions allowing effortless glide and control over the wave.
FEATURES
A wide stable base for beginner-intermediate surfers
Medium to low volume 
More rocker to help with surfing waves
Great for turning and catching waves
Very manoeuvrable 
Ideal for beginner to advanced paddlers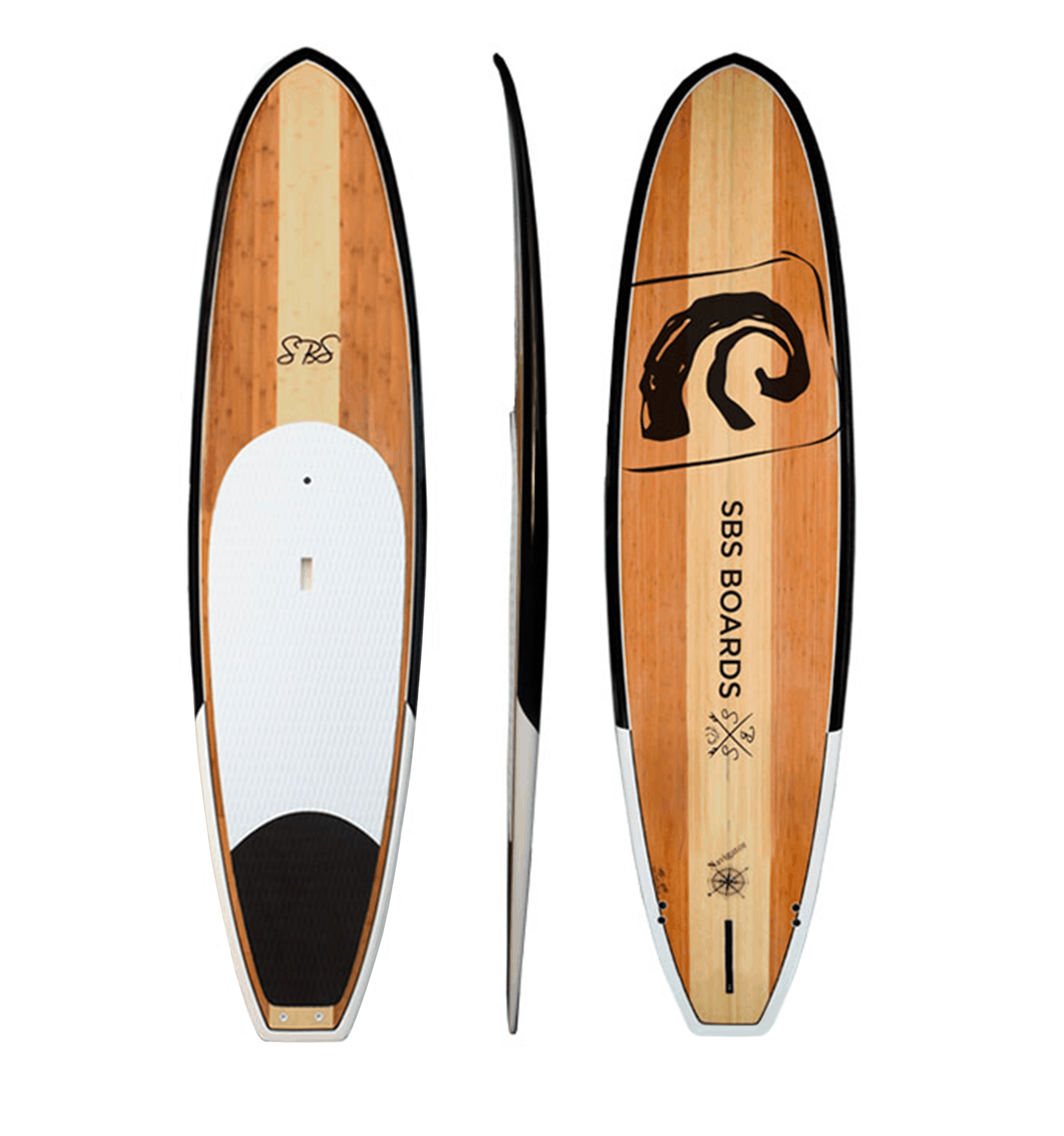 THE NAVIGATOR 
Our Navigator Sup is our all-around Stand-Up Paddleboard for flat water and small waves really popular with family's, beginners and wave surfers.
It's got an EPS  foam core combined with epoxy shell making this board super durable and lightweight (10KG) for a board of this size. The shape of the board provides perfect volume displacement when on the flats, making this board super stable and really forgiving in any conditions. Whilst the outline gives it tonnes of drive when on the waves.
The slightly wider and thicker rails are going to provide a stable platform when paddling and trying to catch waves whilst a foiled out tail is going to keep the board nice and responsive when performing manoeuvres.
FEATURES

 
Ideal for beginner-to-intermediate paddlers

Easy and stable to paddle

Grip deck for extra traction 

Ideal length and volume fo paddler under 110 kg 

Great beginner -intermediate sup for surfing  1-5 foot waves

Perfect for flatwater and surfing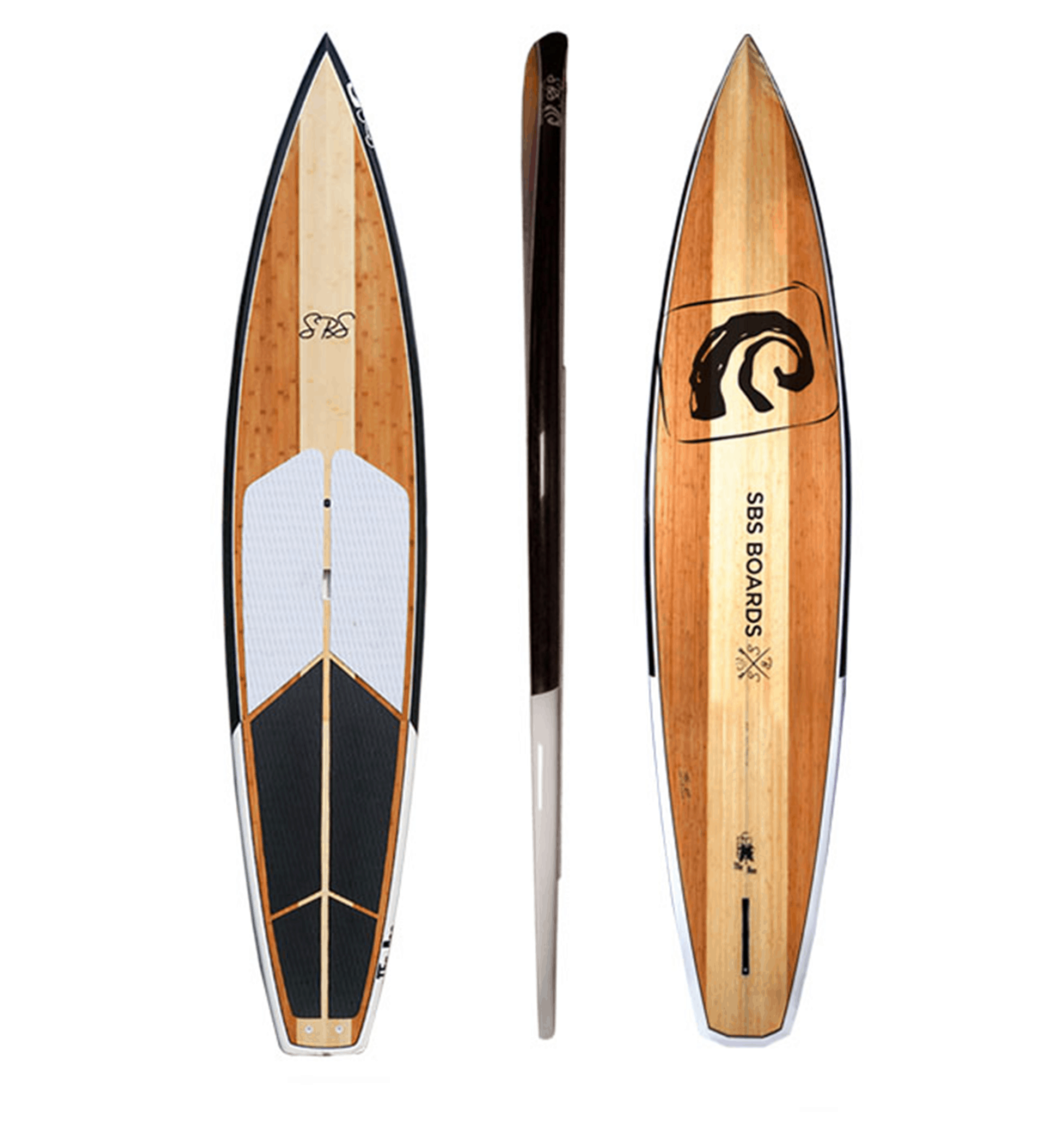 THE DON 
The Don is our big board for big distances, great for touring, fitness, and racing.Its

all-around streamline design is perfect for flat-water performance, recreational users as well as open ocean long distance competitors looking for a board with great, speed and glide

. The

Don is designed for great performance with low energy expenditure.
The generous volume and width provide great stability, ideal for larger paddlers as well as the addition of smaller children or extra luggage. The volume helps to maintain high-speed & and smooth glide when paddling whilst its outline makes it extremely stable and fast, for phenomenal acceleration and speed. It has been designed with a hybrid combination of an ultra-fast rocker line and modern bottom contours that provide added stability for touring, long distance & exploring.
It works great in all conditions, flat water, small waves and open ocean swells, this is due to its hybrid streamline design providing perfect water displacement, whilst also gliding perfectly with its wave-piercing bow. The outline and lower rocker help the board to track, whilst the efficient rocker profile keeps you in the power zone of any swell. The Don has a smooth to flat transition in the rocker-line underneath your paddling position to give great stability and perfect glide between strokes. This intern helps to maintain great planning speed without sacrificing any manoeuvrability.
The Don is going to be perfect for anyone looking to start out in standup paddling as well as intermediate to advanced paddlers looking for a long distance board as well as a great recreational open ocean or downwind board.
FEATURES
Bow displacement nose

Very stable

Easy to paddle

Great for fitness or long distance paddling

Light only 11.6 KG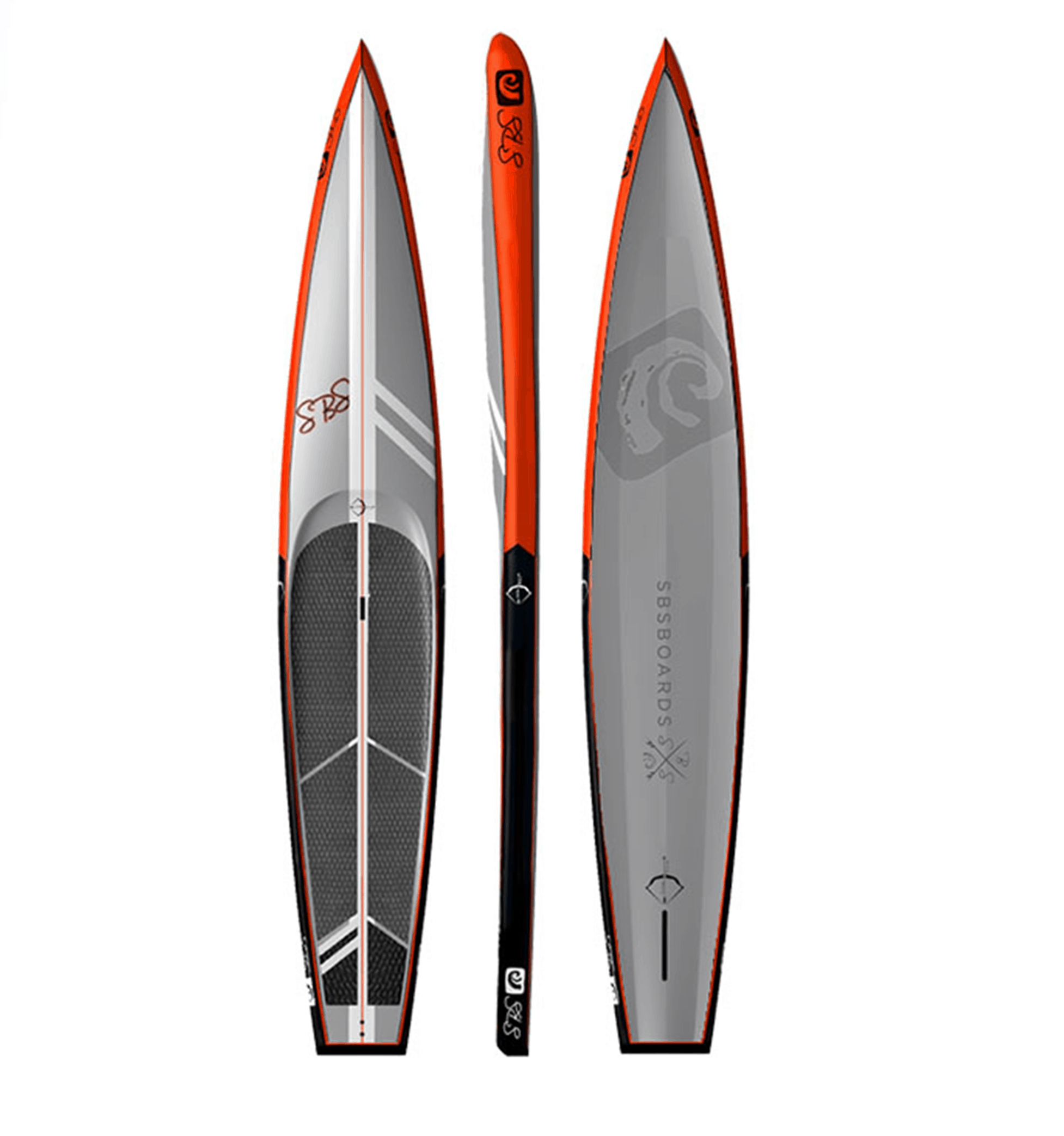 THE LONG BOW
We designed the Long Bow for advanced to elite level paddlers, as a stand-up paddle race competitor. We know having the right equipment is crucial for your success and having a board that can deal with anything from massive chop to side wind conditions is hugely important.
This board has some incredible features to help it glide through the water, firstly its modified rolled nose and hull help provide lift and get you up to planning speed, its bottom contours feature a concave in the centre opening up into a slight V shape in the tail to help better release and maximize stability when paddling even in the harshest conditions. This will give you all the comfort & stability of paddling a much wider board but without the extra width. The tail width and outline help to provide float and a stable surface to control in turns as well as make rail transfers in downwind sessions or on waves a piece of cake.
If you're looking for the ideal board for speed in the open ocean, whether it's flat water speed racing, downwind cruising or riding waves in the surf this board does it all. It's our pro race board with outstanding features for elite level performance.
FEATURES
Carbon fibre construction 

Sleek design to accelerate through the water with ease

Dropped deck for better stability and cadence

High volume to help propel you forward and minimise drag 

Race handles positioned perfectly for water entry and exit

Open ocean rocker to help catch waves downwind

Concaves to help funnel water towards the tail
If your into stand up paddleboarding you probably want to spend more time doing it and would love to get to a better level where you fall in less, paddle faster and can surf more waves? The best way to improve is to get more practice paddling but there are other ways...