The Wipeout that Nearly killed Kelly Slater >>>>
Yes, even the surf gods like Kelly Slater can have a close call from time to time, the 11-time world champion Professional surfer Kelly Slater talks about his experience with the wave in France that almost killed him. Kelly has been surfing most iconic figure for the past 4 decades, not only is Kelly a record-breaking 11-time world surfing champion is one of the nicest and fiercest competitors on the planet. 
Kelly has been long known for pushing the limits in surfing and pushing it to that fine line, between radical and dangerous, something he has totally mastered. Kelly talks to reporter Graham Bensinger, about the one wipe out that nearly cost him his life, Kelly tells Graham about some of his worst wipeouts and the one in France where he almost drowned
Kelly recalls the story stating he was in France for the surf competition and he had just popped up from a 2 wave hold down, in a funny way saying "I laugh about it now,"  remembering the ordeal then paddling out back for his next wave he popped up and whilst riding along the face made a miss timed turn, resulting in his board over-rotating in the air and coming away from him, resulting in Kelly hitting the water hard, whipping his head back and hitting the board hard, knocking him unconscious under the water.
Luckily Kelly gradually came too and started swimming gradually clawing to try and find the surface, eventually after some time Kelly's hand found the surface and he took his first half breath filled with seafoam, he then got pushed into the beach and rolled around just trying to stave off the shock. Kelly says it was all so surreal and like something from the twilight zone, he had just had a close call with death, surfing fans were taking pictures and shouting his name.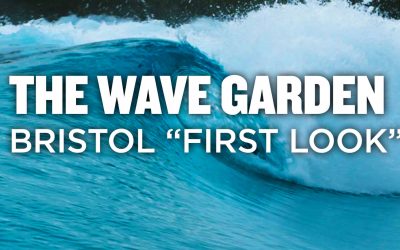 The Wave Garden Bristol "First Look"The Wave Bristol Has released its first short video of the waves produced by wave garden specifically wave garden cove technology and we got say its looks incredible. ever since the first idea of the wave bristol came about we have...