The Big Squid is our new-school long board with all the traditional fun features of that old-school smooth style. It has a low entry rocker combined with a fuller outline to create the perfect stable platform for cross stepping and nose riding. The thinned out, tucked in tail allows for incredible rail to rail control for more progressive and modern off the lip style surfing.
The pulled in squash tail performs effortlessly with the fin set up allowing this board to be ridden as a single or a thruster for added versatility in different waves. That added smoothness between transitions makes this board fast and loose in the pocket giving you just enough release on more progressive manoeuvres.
The single concave flatter deck and rocker line of the Big Squid provide incredible speed and momentum for paddling and riding and the volume displacement gives you the ability to be highly manoeuvrable while being incredibly forgiving.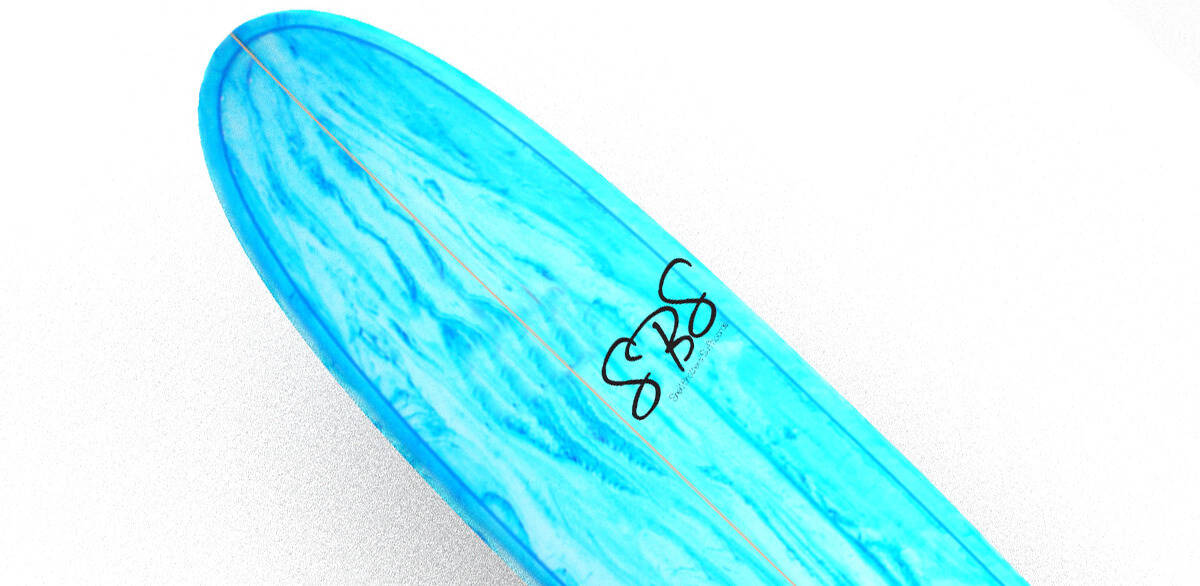 The Big Squid is made with a lightweight EPS foam and robust epoxy construction making it highly manoeuvrable and on average 30% stronger and 20% lighter than average polyurethane boards. This combination allows for huge advantages when turning, and incredible versatility in different sized waves.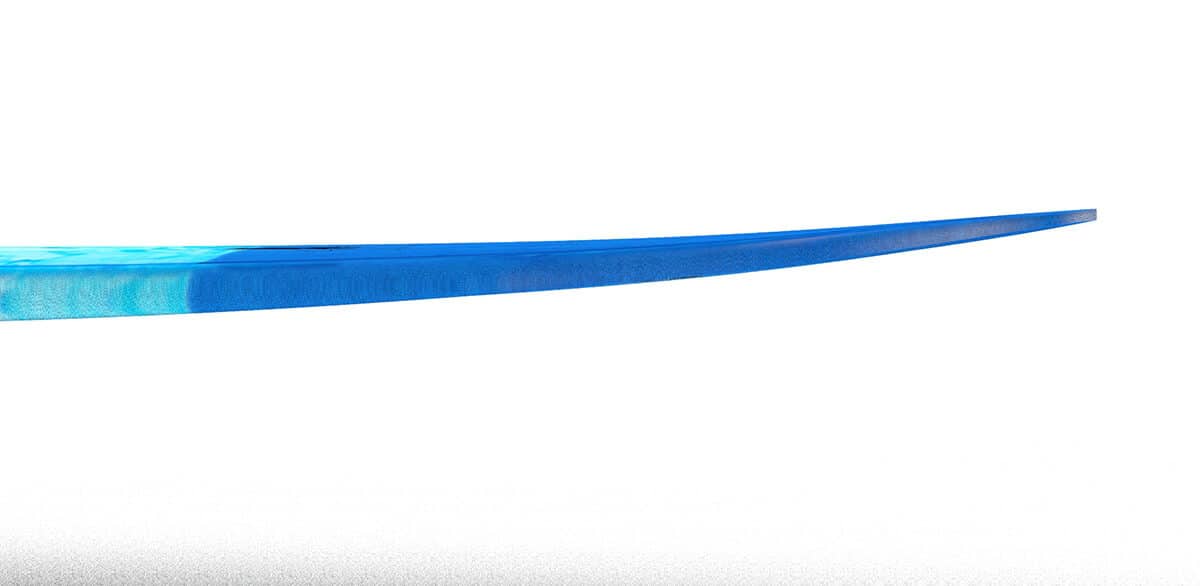 The Big Squid Longboard is going to be great for any surfer from beginner to advanced looking for a small wave board or a real performance Mal that's going to keep you stoked for years to come.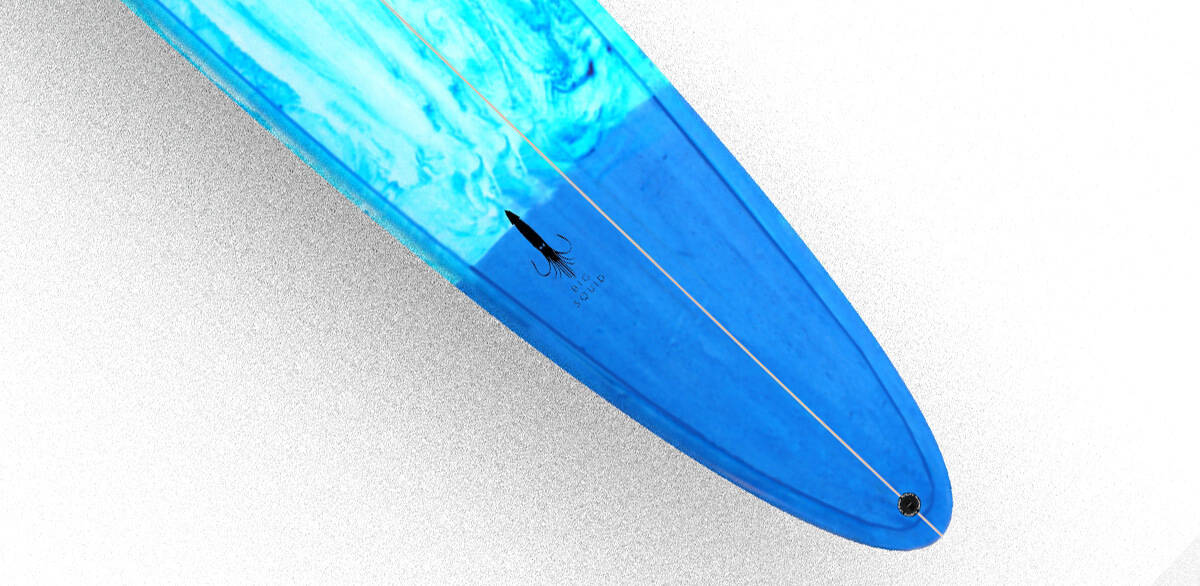 performance

70%

70%

paddle power

90%

90%

stability

80%

80%

control

80%

80%

turn

60%

60%

speed/drive

80%

80%

speed/glide

70%

70%
whats the best size for me?


All our Longboards come with 4 FCSII fins and a large Center fin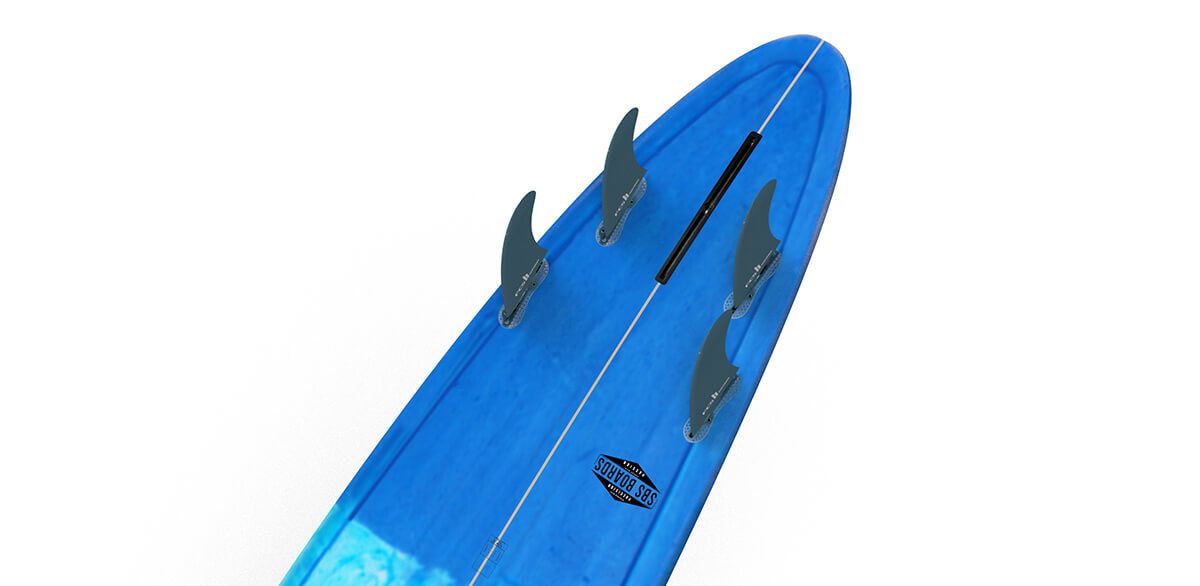 Select a board by skill level or wave range