Dan Jeffery Top 3 Surfboards
Heat Seeker
The Heat Seeker is my go-to board for everyday average conditions, handling any waves I throw at it and always a lot of fun. This board is fast, lose, lively and skatey while still being able to throw it into power turns. Has extra paddling ability/speed through flatter sections compared to your average shortboard (due to the extra volume) helping to maximise everyday conditions, and get more out of each surf. This board has also been a perfect travel board for me, it ended up being my go-to board to surf in Bali on days up to about double overhead, as it allowed me to get lose and try new manoeuvres.
Overall it's going to perform best in any sort of waist height to double overhead surf.
The Bandit
The Bandit is my go to board for those perfect pumping days, at a quality break. It will give you tons of drive and hold in the pocket of steep faced waves/ solid surf/ and on rail, so it will always hold your line. It has a very responsive, controlled, smooth feel, great for critical high performance surfing. Throw it in to a turn as hard as you like, as vertical as you like and it will glide through.
It has been my workhorse for UK point/reef breaks, powerful UK beachies and the quality breaks around Bali, especially thriving on the more solid days at these breaks and performing well in the barrel. The bandit will perform best in good condition from chest high or above.
The Bull
The Bull is my board for small wave fun/performance. If conditions are small or a bit mushy I'll take the bull out and it's always a blast. Lightning fast as soon as you pop up with a lively loose feel. This board will fly through the flatter sections of the wave and give you loads of release/ slide through your turns, and tons of pop out of the lip for trying airs. The bull will out paddle any other short board, with tons of volume, flat rocker and width, helping you to maximise the smaller and mushier days and come out of the water with the biggest smile on your face. It performs best in any sort of tiny to overhead surf.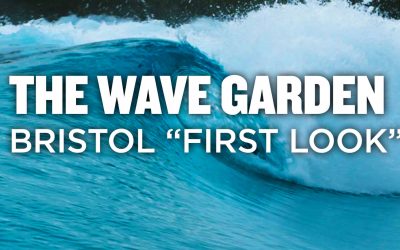 The Wave Garden Bristol "First Look"The Wave Bristol Has released its first short video of the waves produced by wave garden specifically wave garden cove technology and we got say its looks incredible. ever since the first idea of the wave bristol came about we have...