SUP Volume Guide For Beginners
The Ultimate SUP Volume Guide, if your a beginner or even an intermediate paddleboarder you may have heard about sup volume? you may have asked what is "SUP volume" why Is stand up paddleboard volume so important? Well before we get into that you have to know a few things…
Your weight
Your height
Your stand up paddleboarding ability
The conditions you want to use it in? ( Flatwater / Racing / Touring / Surfing )
Your weight is important when it comes to stand up paddle boarding volume because it has a direct effect on your control and performance on flat water and waves.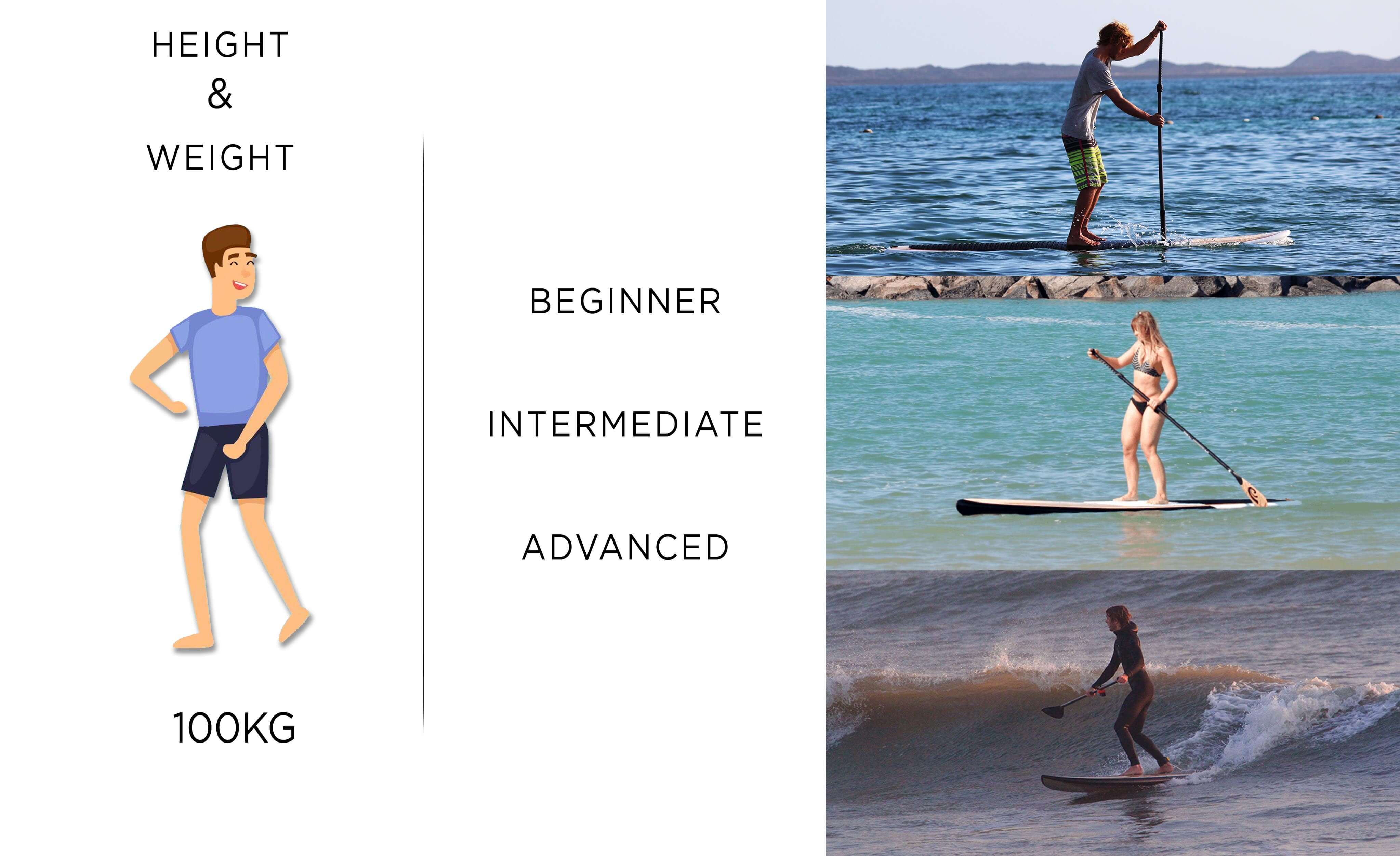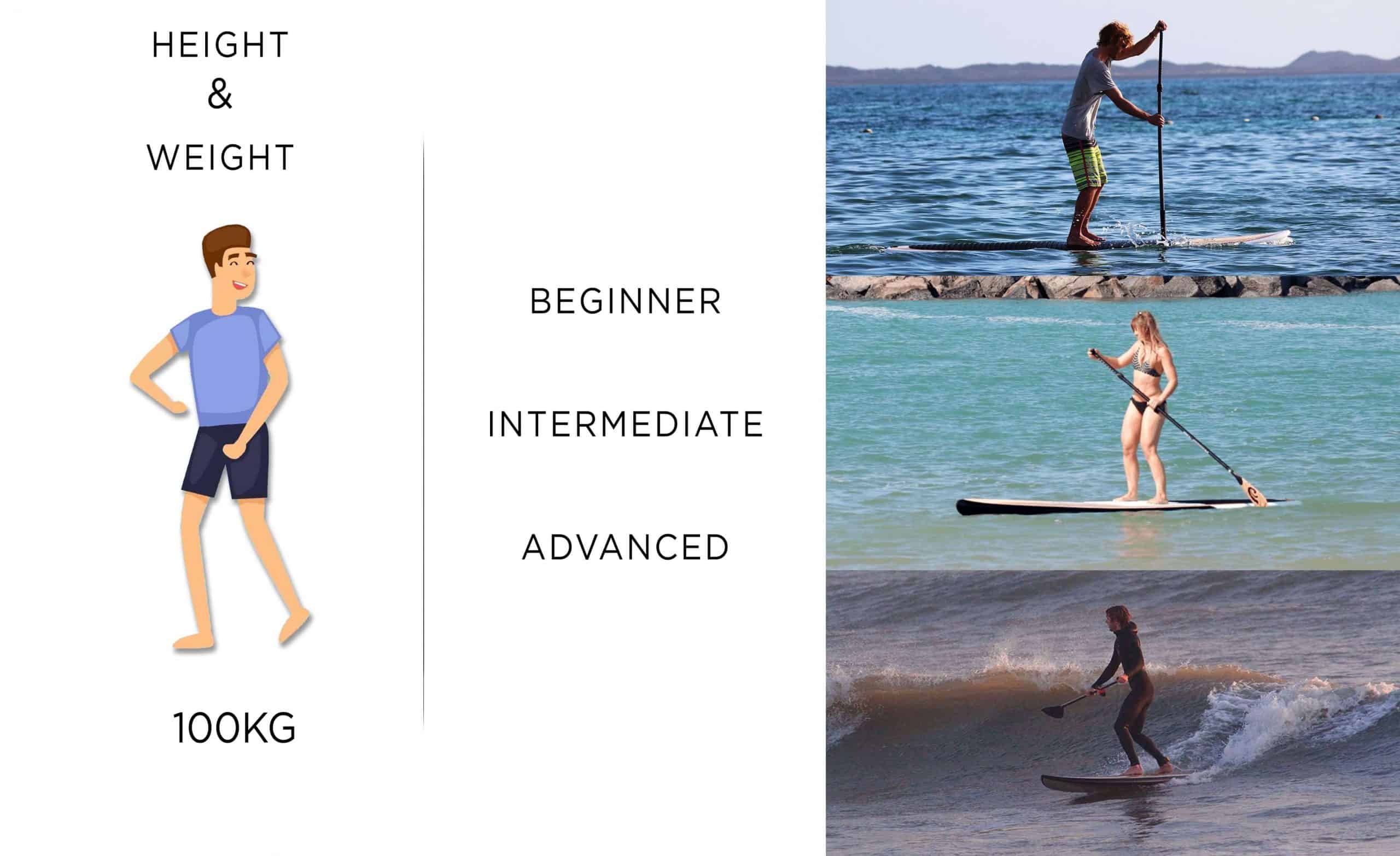 Like most paddleboards, SBS SUP's have their dimensions written on the underside of the board, this will state the Length, width and thickness of the board. This a standard in the industry but especially when buying a SUP it's important to know your ideal volume.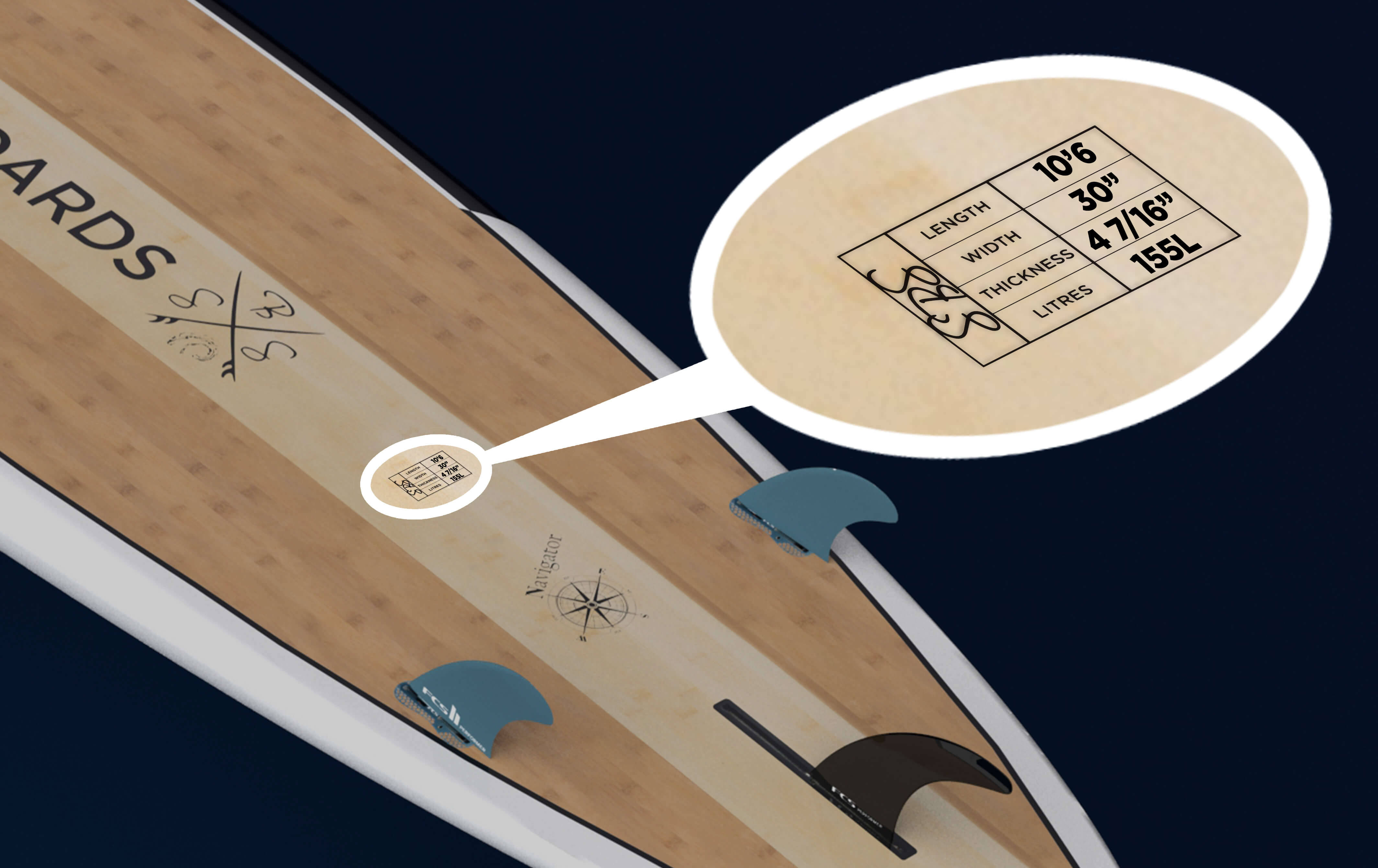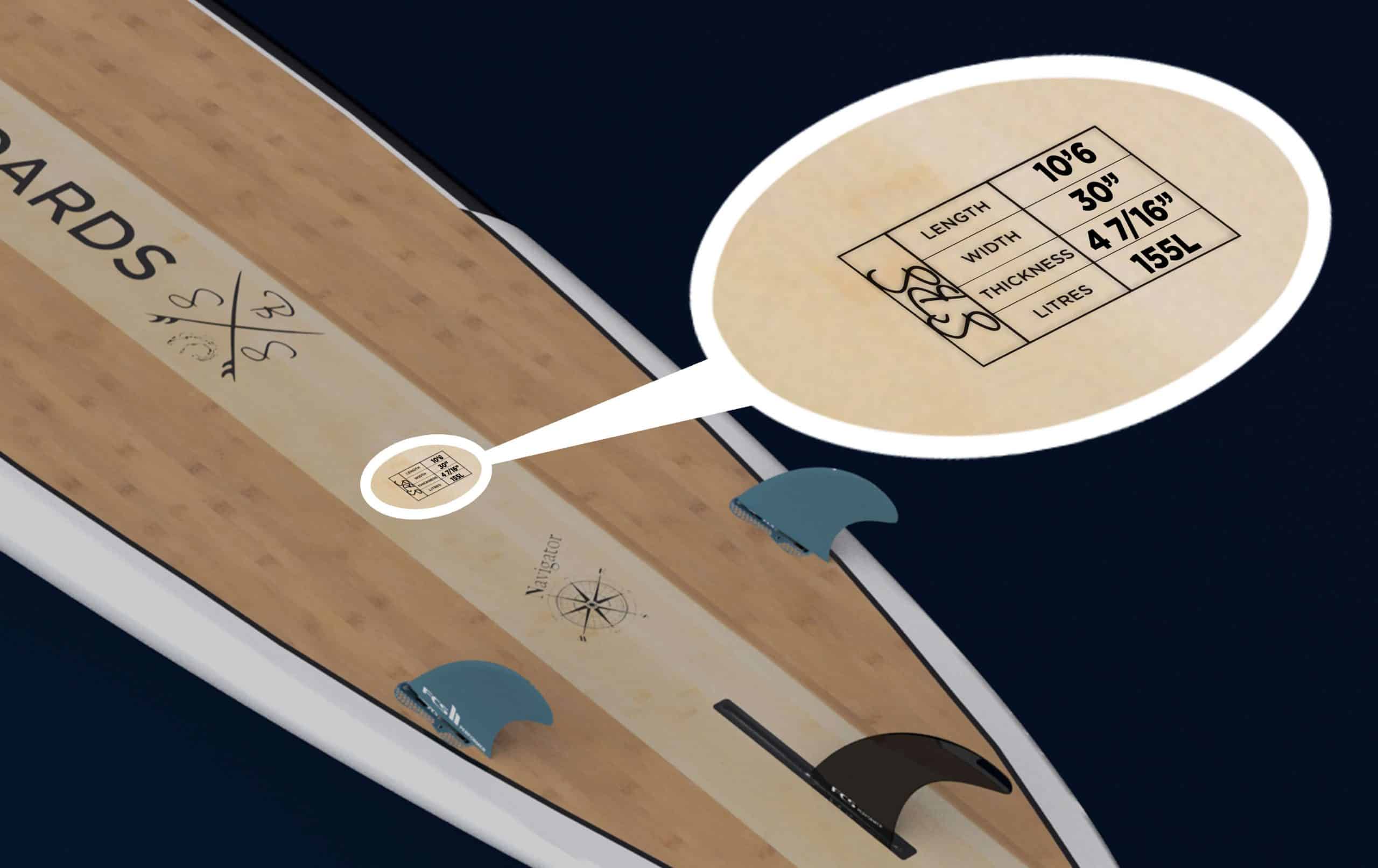 Knowing your ideal paddleboard volume is just as important in surfing and they are both measured in the same way. The volume of a board is "the amount of space any given object occupies", this includes the entirety of the board and the volume will be given in litres. This is a basic principle for paddlers, if you know the correct volume for yourself, it will help to choose the right size and model of the paddleboard. A general rule of thumb is that the more litres of volume a Stand-Up paddleboard has, the more weight it can carry whilst in motion.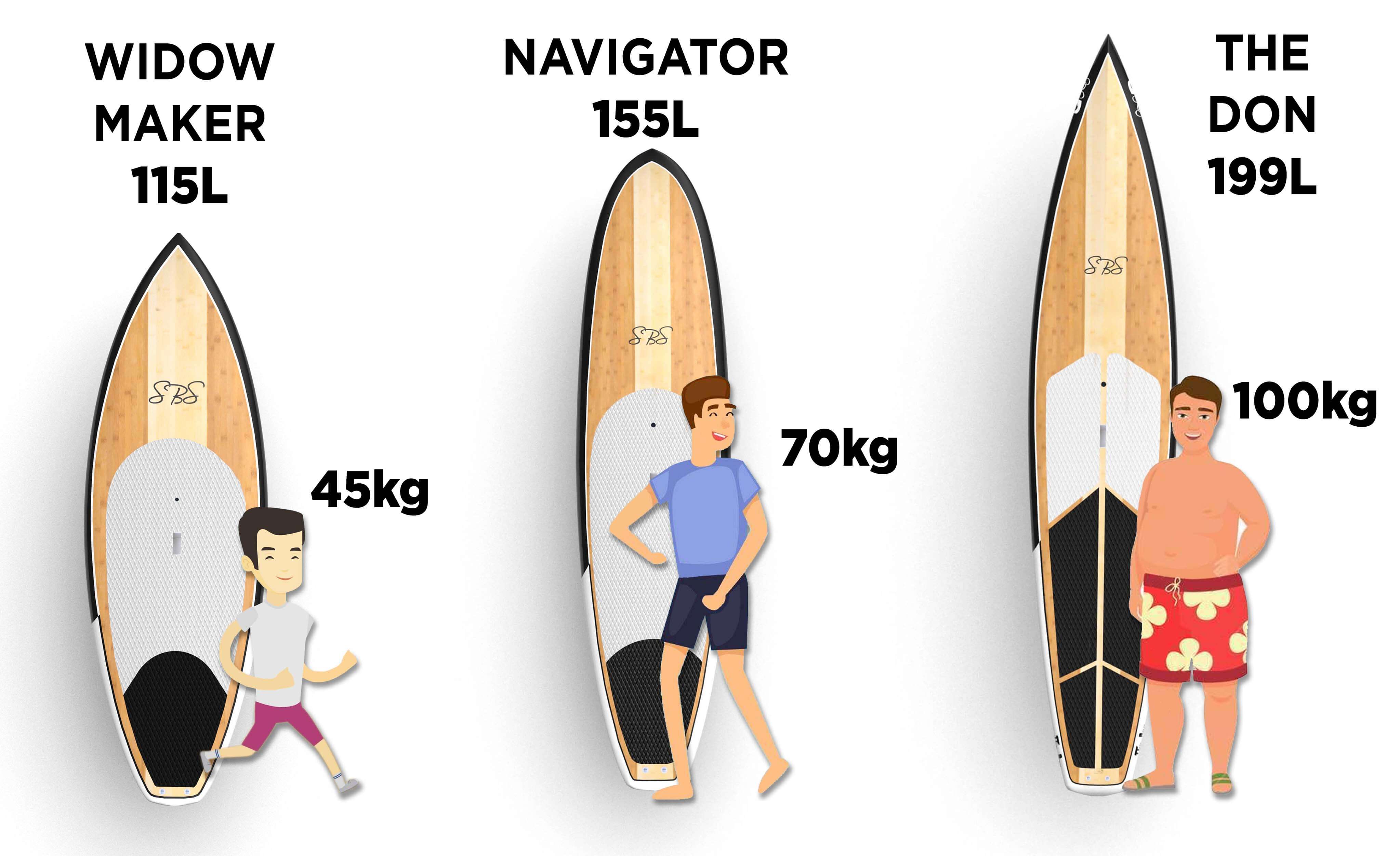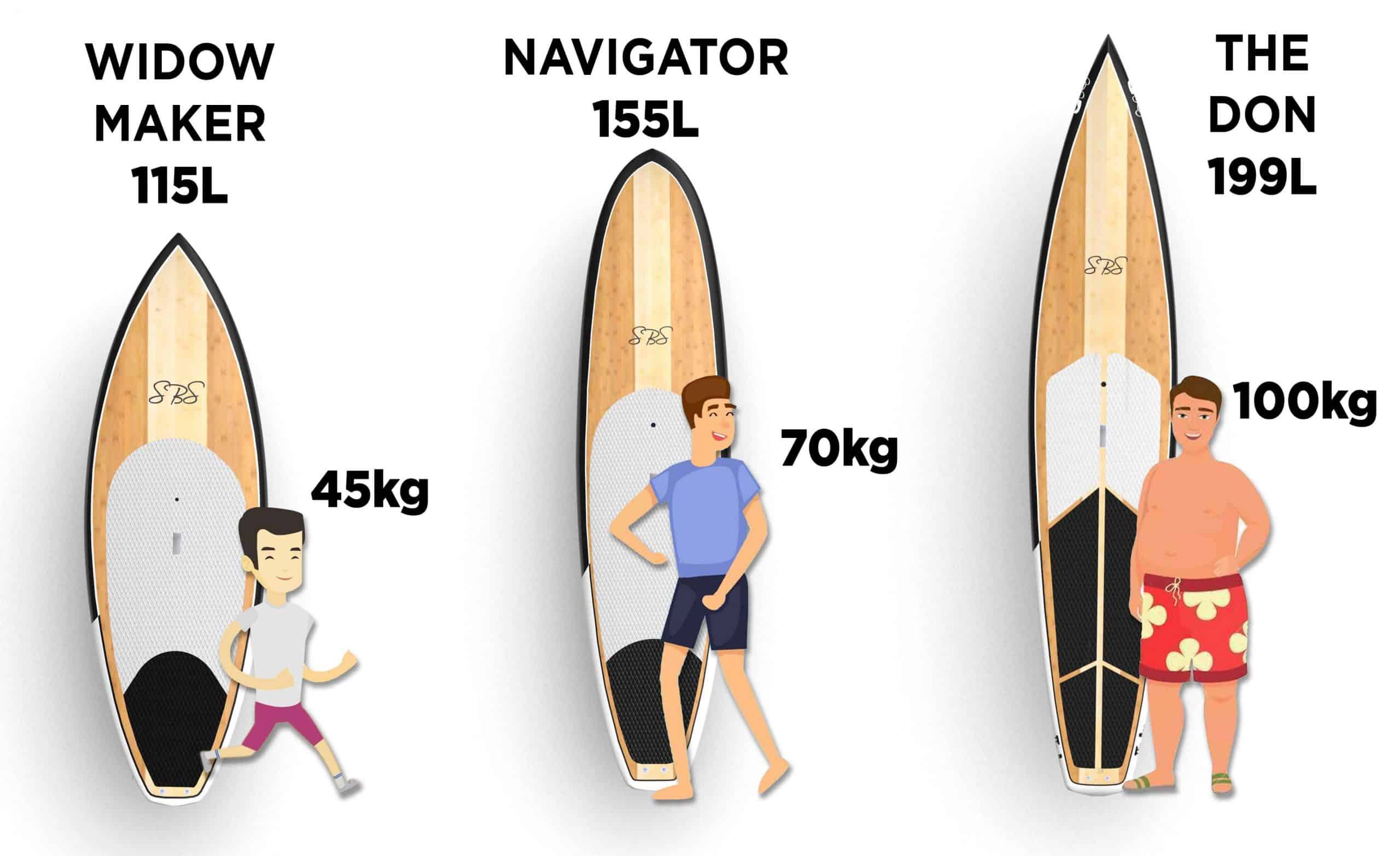 It makes sense because if you have a 2 different people, one 70kg and the other 100kg they will require a different amount of buoyancy and volume to keep them afloat and paddling along without sinking.
But for beginner be wary, more volume doesn't always mean more stability, you can see from the 2 boards below one is an elite level race sup that has 245 Litres, the other is an all-round sup designed for beginners with 217 litres. The race sup would be very difficult for a beginner to paddle because of its small width, rail and rocker contours, as well as its outline shape, this makes the board tricky, to begin with, because the board stores its high volume in 5 or 6 inch rails allowing for more volume than a regular beginner or cruising boards. The Navigator has a greater width and has a more stable shape, so would be better for beginners although less volume than the race sup.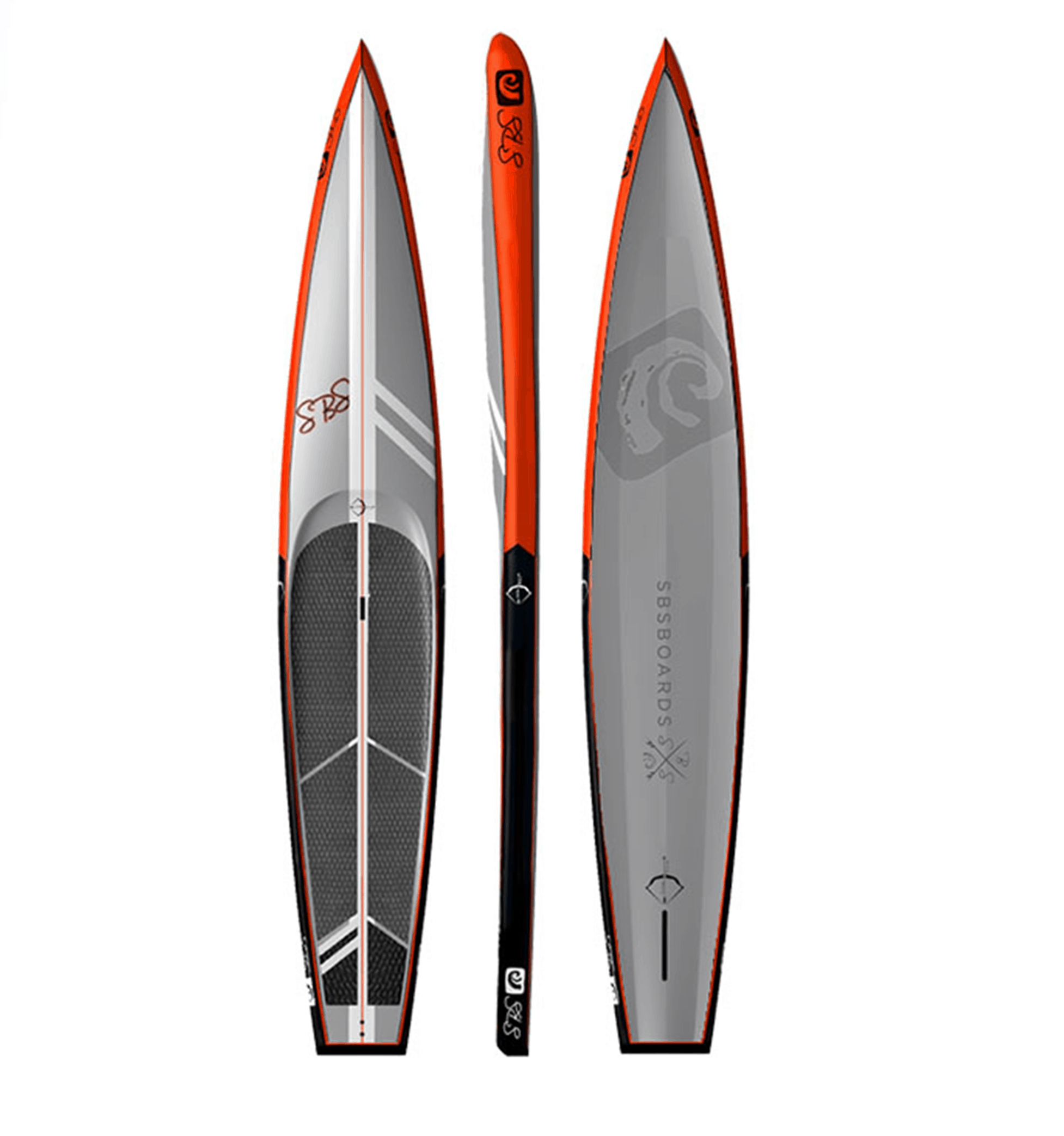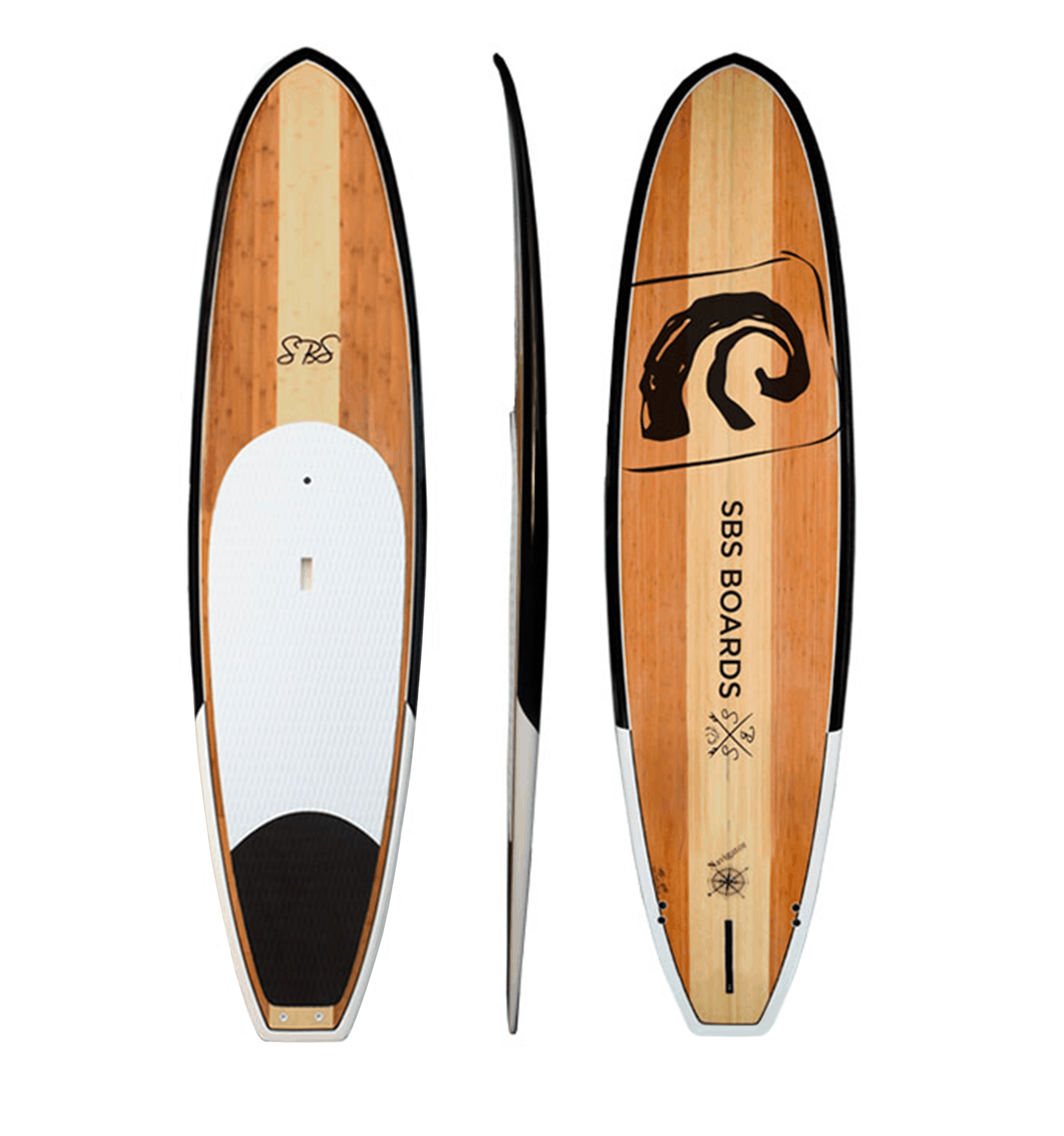 Where is the volume
Just like we mentioned previously, the placement of the volume is crucial to the stability and the performance for the board as well as its intended usage. Keeping the majority of the volume in the centre makes it great for paddling whilst it's thinner nose and tail means it can turn easier in waves or flat water, most beginner all-around stand up paddleboards are like this, they are great for learning the basics  whereas touring or race paddleboards tend to have bowl displacement noses, storing a lot of their volume to power through waves and keep speed, touring boards tend to be very stable compared to race boards. The touring board's volume will be spread more equally throughout the length of the board with a slight taper toward the tail to help in turns. Touring boards like our DON Sup are designed to be comfortable to paddle long distances or excursions or even for fitness.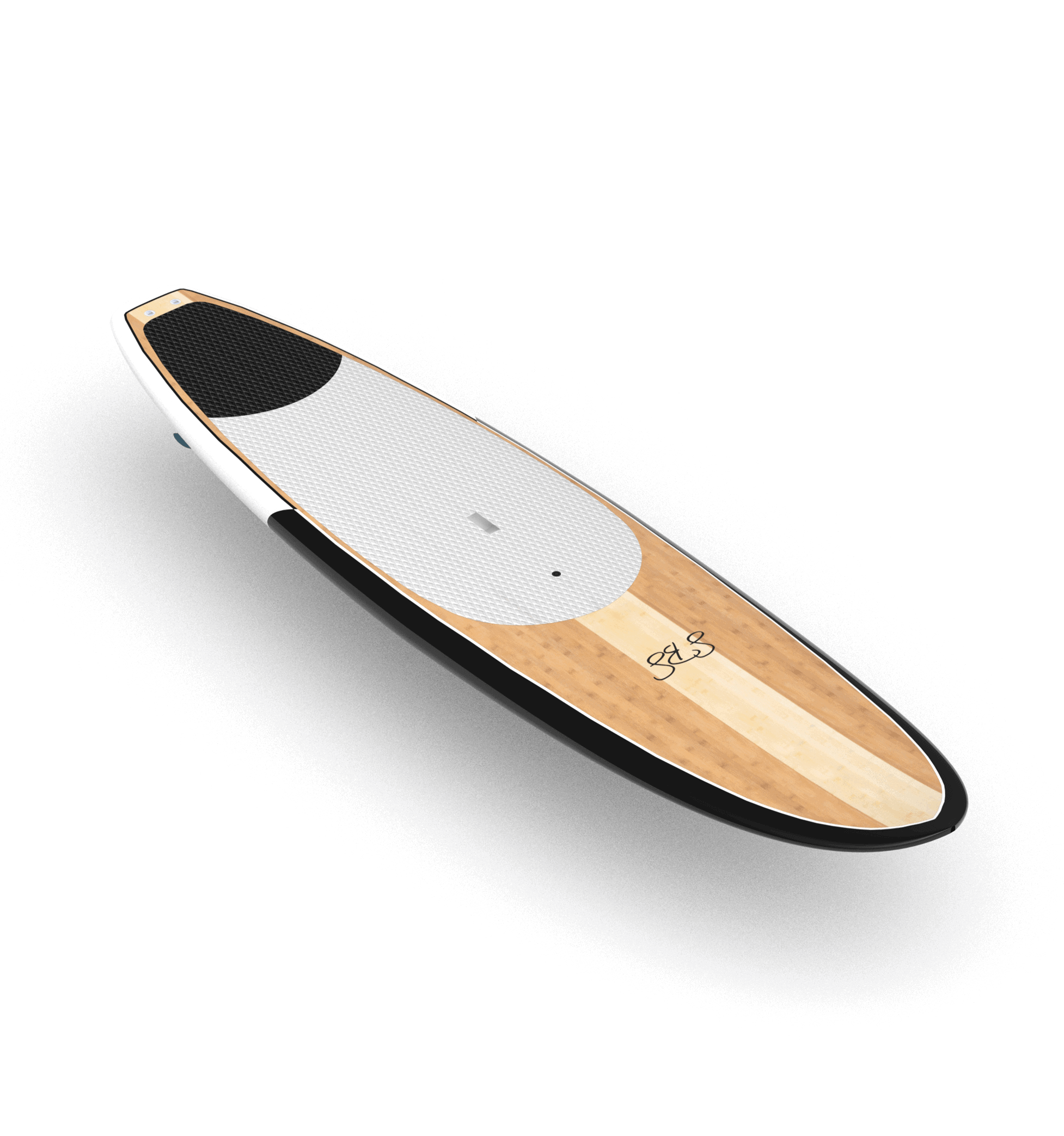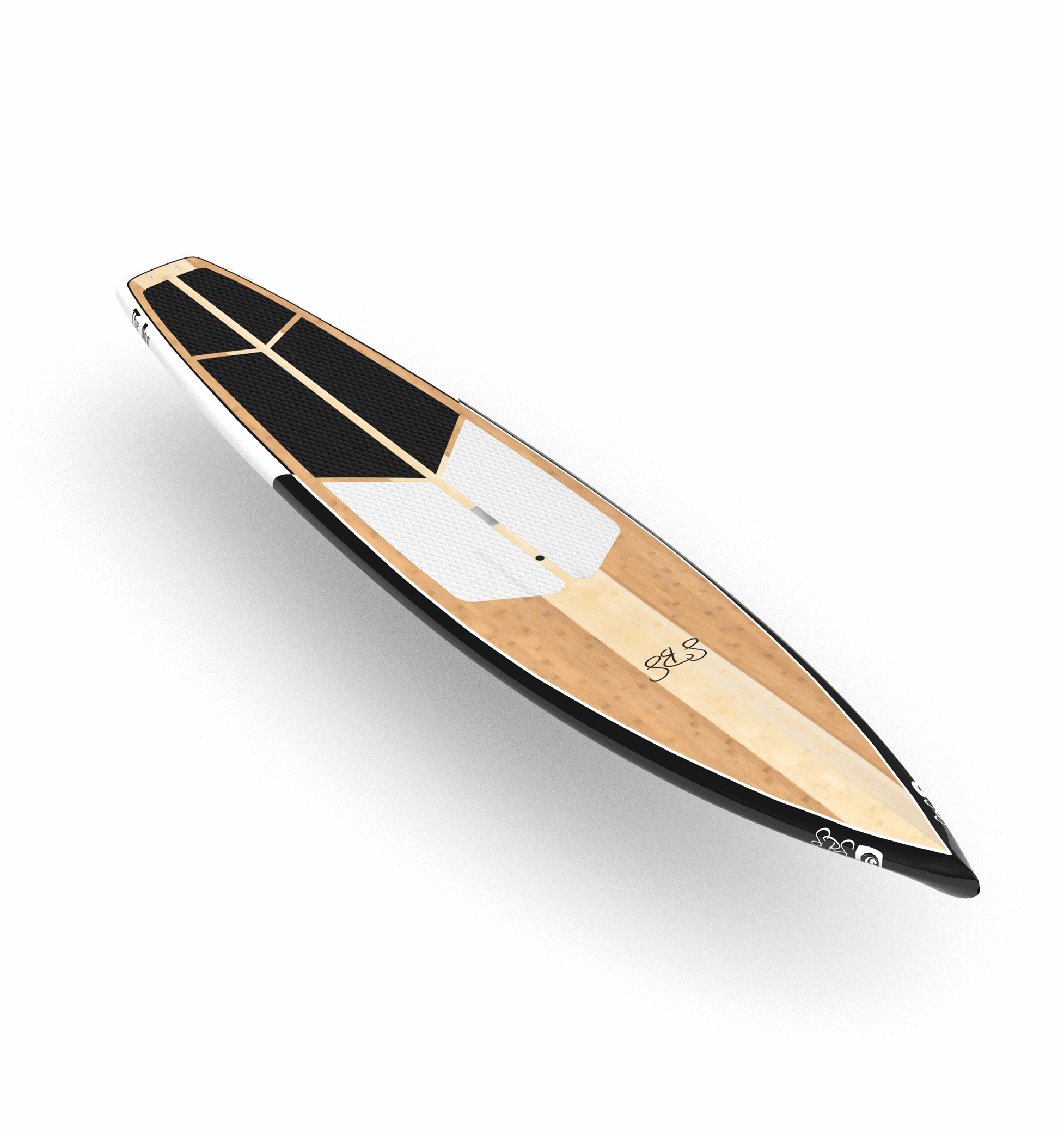 That's why we recommend our Don and Navigator models for those paddlers just starting out, they would be the easiest and most comfortable and stable board to start learning on. These boards also provide plenty of volume and width to help carry extra weight and create a stable platform. The higher and wider the board the better for beginners, these boards should sit higher on the water making them easier to paddle compared to other boards with lower volumes that sink very easy or are too small for the paddler. These boards will be a lot less stable to paddle but easier to manoeuvre in the surf and on waves.


To get your perfect volume you can use our SUP volume calculator, to help chose the right sized SUP to match the board's volume to your size and ability.
Volume Calculator
Find out your optimum surfboard volume
Thanks, we will contact you soon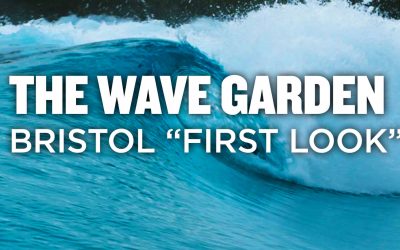 The Wave Garden Bristol "First Look"The Wave Bristol Has released its first short video of the waves produced by wave garden specifically wave garden cove technology and we got say its looks incredible. ever since the first idea of the wave bristol came about we have...