The Detonator is our ultimate performance shortboard, designed for fast-paced and progressive surfing. Without a doubt our ultimate all-around high-performance shortboard. Its 5 fin set up offers maximum drive and work on the bottom turns but still holds strong with supreme grip in big carves and hacks off the lip.
We recommend the Detonator for Intermediate to Advanced surfers, and best surfed in waist high to well overhead surf. Overall the Detonator is going to be a great board for fast passed surfing, really tight carves and high-performance manoeuvres in good surf. 
The Detonator allows you to pick and choose from thruster to quads depending on the conditions making this board extremely versatile in big and small waves.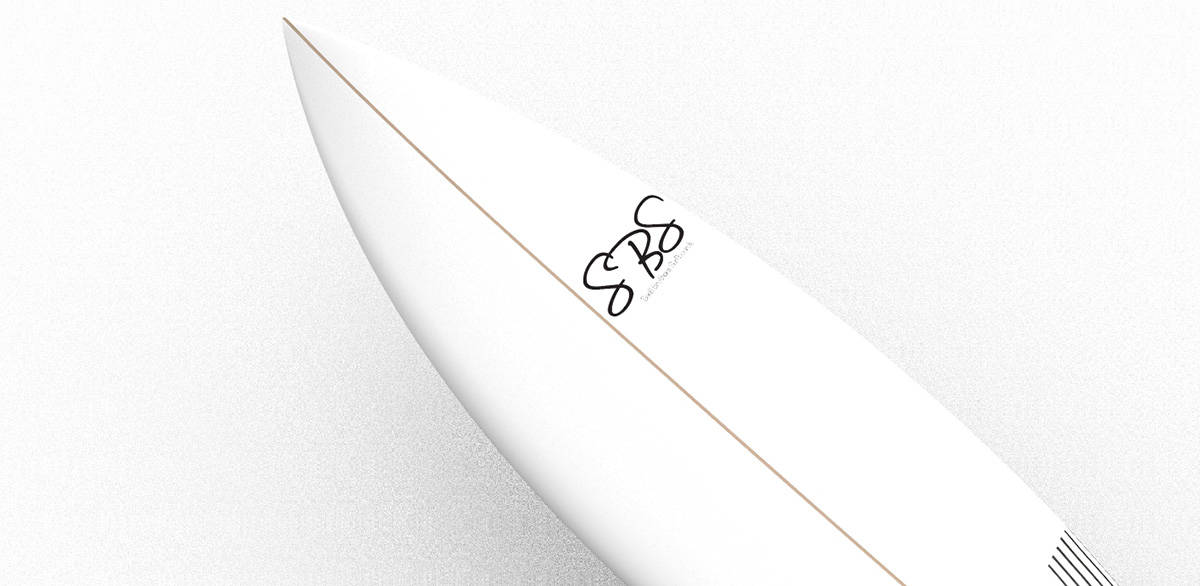 We have increased the volume in key areas and slightly lowered the nose entry rocker to make this board easier to paddle and catch waves, without losing that instant responsiveness for quick rail to rail transitions.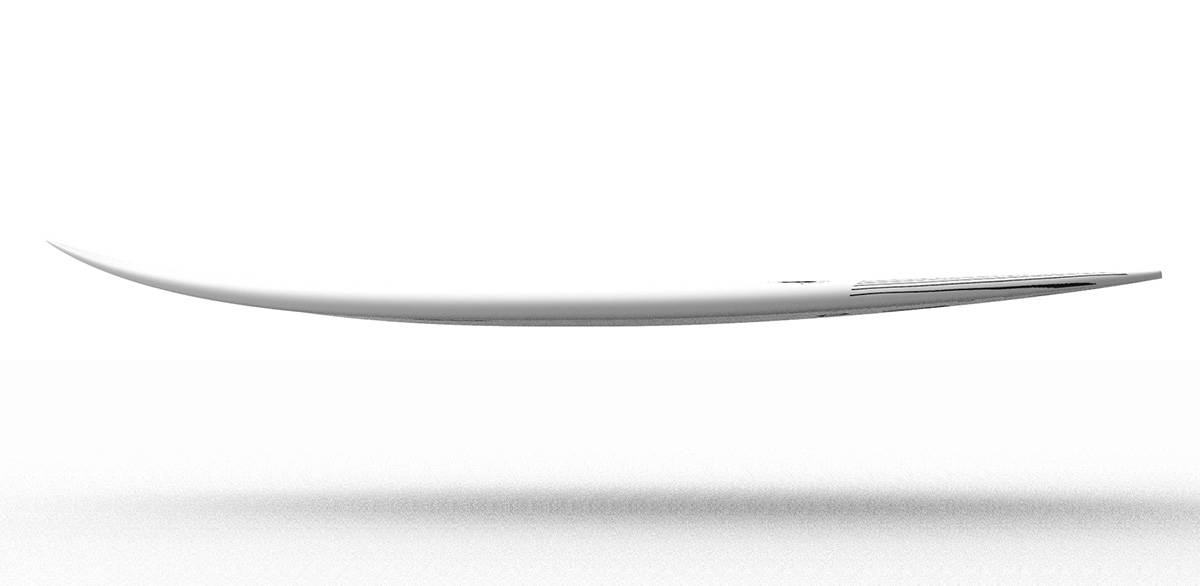 Its modern foil and rail profiles help give this board that real high performance feels in bigger waves without sacrificing planning speed in smaller less powerful waves. It has a pronounced concave combined with a medium nose and tail rocker making this an ideal board for intermediate to advanced surfers looking for a board with an instant response that works great in the pocket.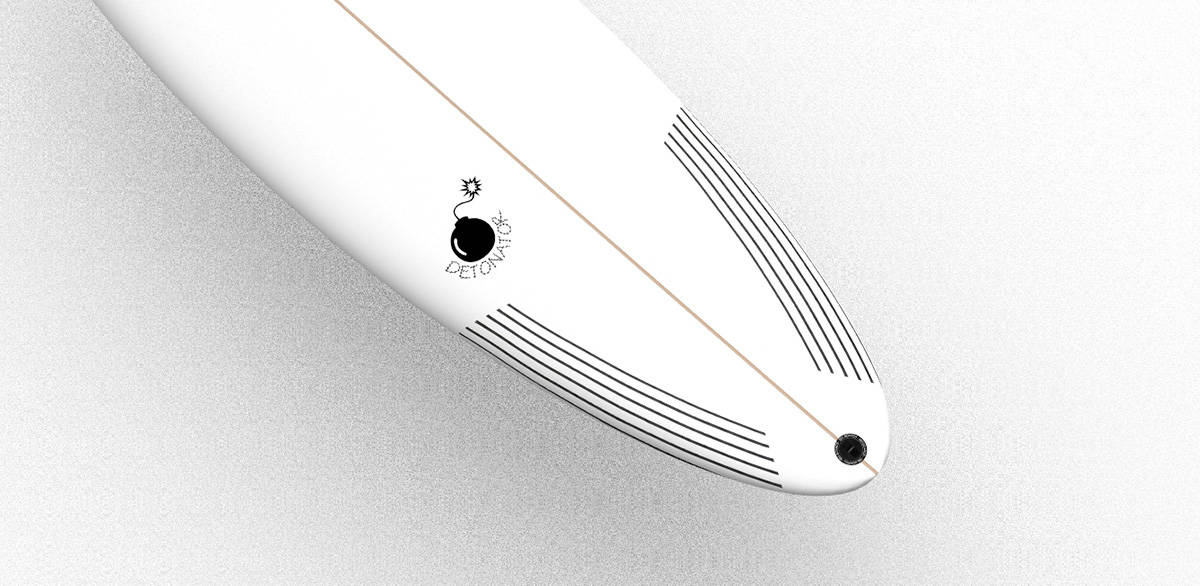 The rocker combined with the concave allows it to generate high-speed on the critical sections of the wave, whilst also letting you perform quick turns and amazingly short arcs within seconds. The rail profiles allow for extreme manoeuvrability throughout turns whilst maintaining maximum control.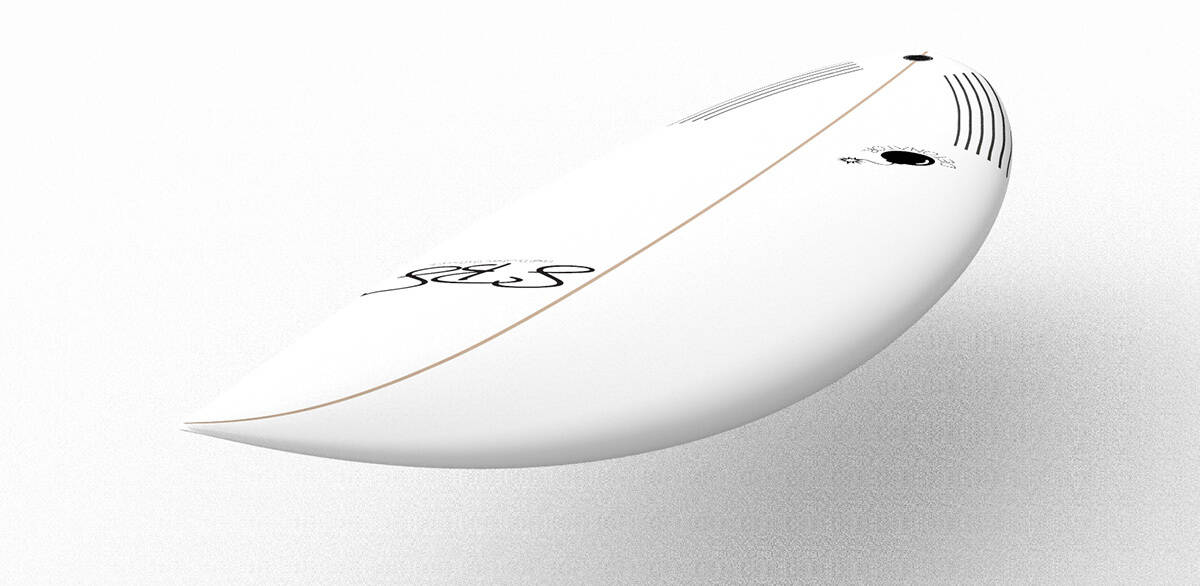 performance

90%

90%

paddle power

70%

70%

stability

70%

70%

control

90%

90%

turn

100%

100%

speed/drive

100%

100%

speed/glide

80%

80%
whats the best size for me?


All our surfboards come with a FCSII clip in fins

Select a board by skill level or wave range