The Fish Finger Is The latest slice of fun in our SBS range and its one of the smoothest fun surfboards we have ever made. The inspiration for this board derived from some incredible retro fish designs we had 10 years back and we wanted to make something just as fun with a more performance element to it perfect for sandbars and beach breaks.
The Fish Finger has a pretty traditional fish outline with its wide point right up front to make catching waves and paddling super easy its then pulled back into a smaller fish tail than most traditional fishes to help with turn quicker and create smoother carves. It's got a pretty flat rocker compared to most board we make with only a small amount of nose lift which helps this board to rocket down the line in smaller waves.
The main feature of the fish finger is its iconic channel down the centre of the board leaving you with 2 chunkier raised rails helping to channel water towards the tail to generate speed and drive down the line.We would recommend for more skilled surfers they you get a few inches shorter than your traditional shortboard, this should help keep the incredible speed and drive created form the board and still give you that high performance feel when you release in turns.
The outline and the rocker profile make it easy to paddle and catch waves but keeping its ability to turn in critical sections of the waves. The 5 fin setup makes it extremely versatile and adaptable in any size or condition
The fish finger is ideally placed in between your small wave groveler and your performance shortboard for knee Hight to overhead sized surf.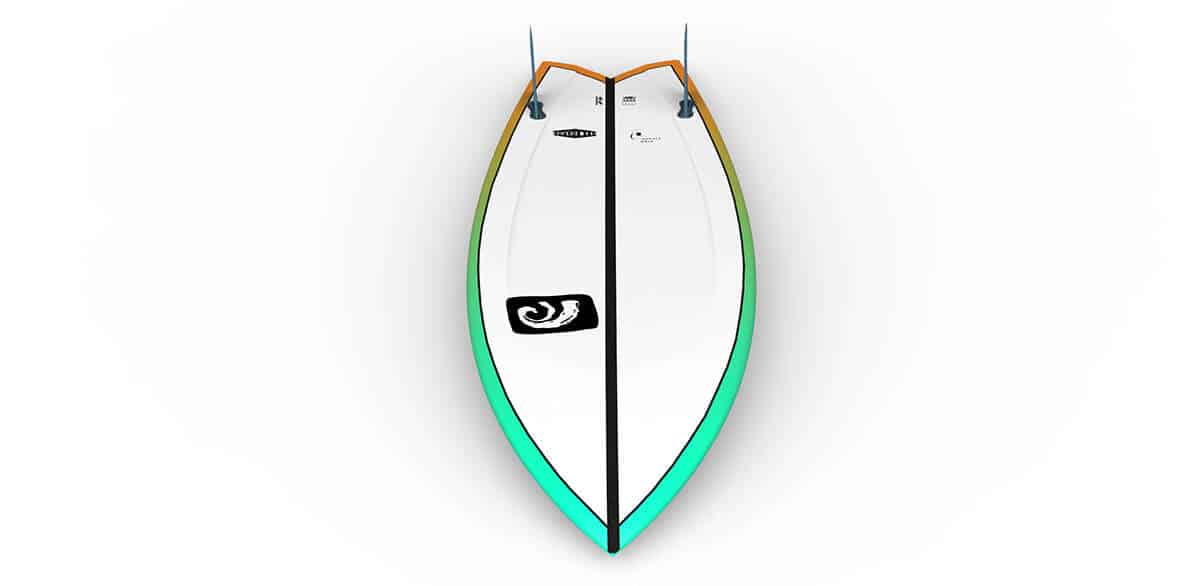 performance

50%

50%

paddle power

80%

80%

stability

80%

80%

control

70%

70%

turn

90%

90%

speed/drive

60%

60%

speed/glide

90%

90%
whats the best size for me?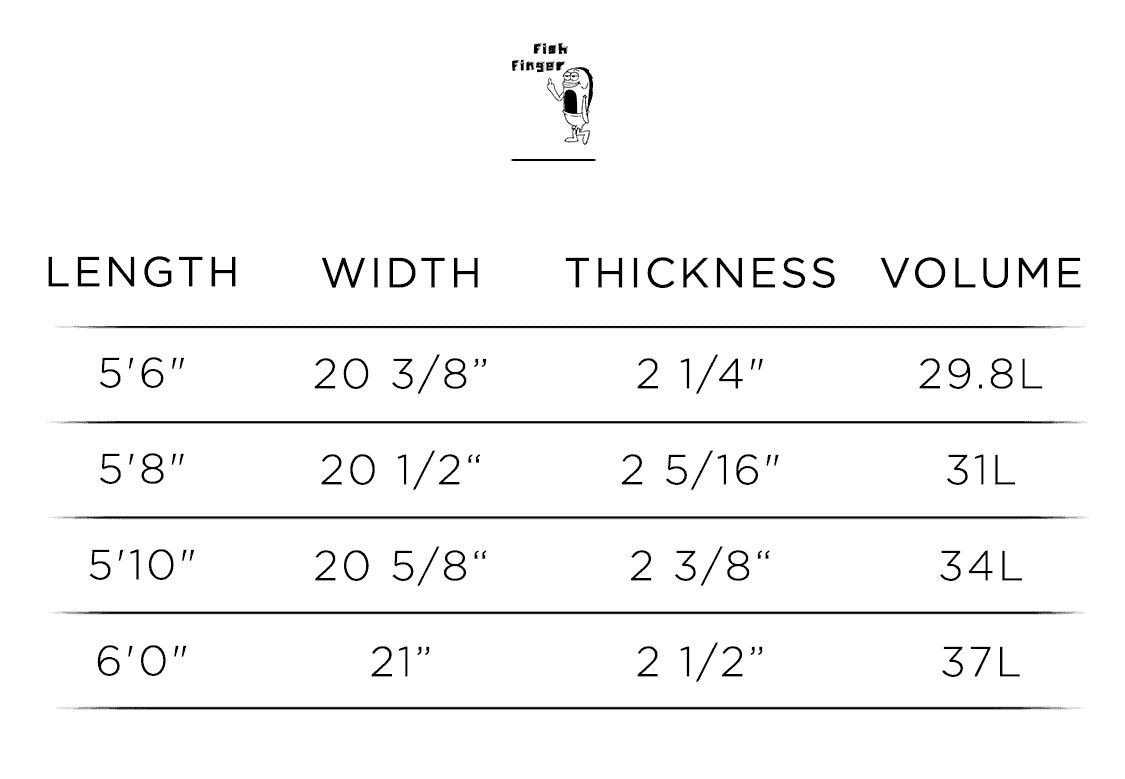 Our Fish Finger surfboards come with future fins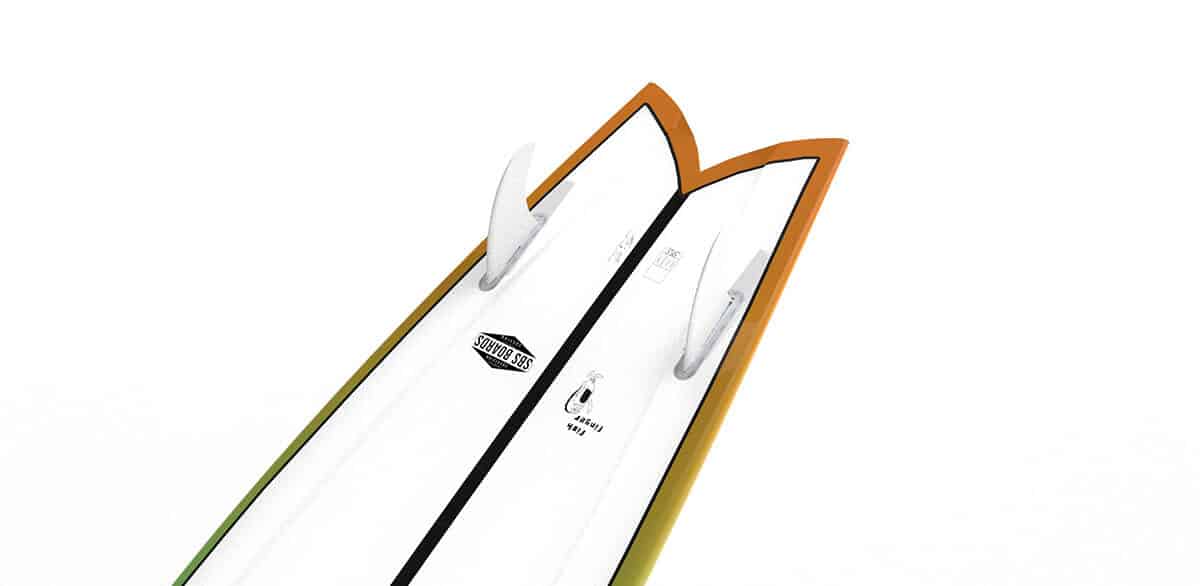 Select a board by skill level or wave range