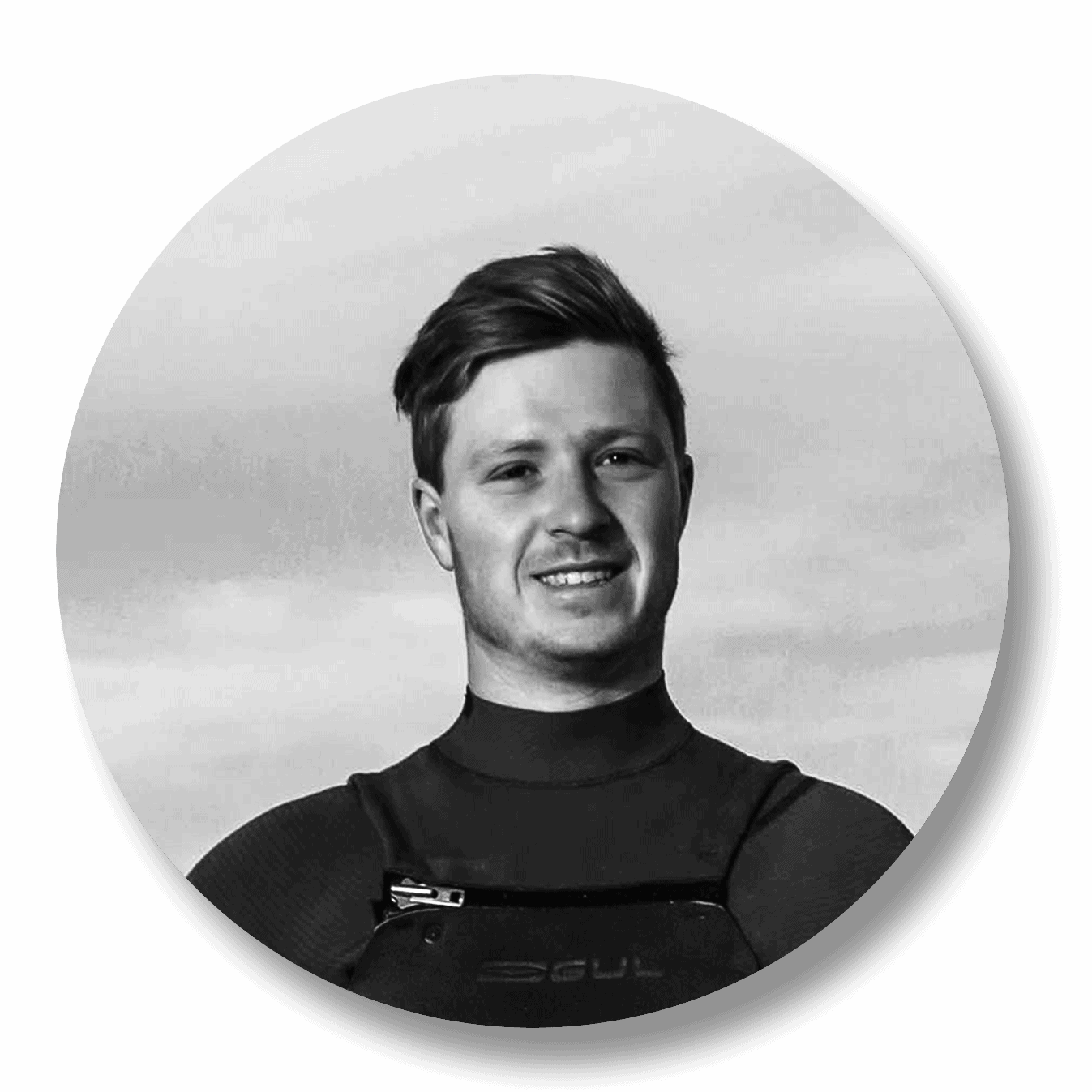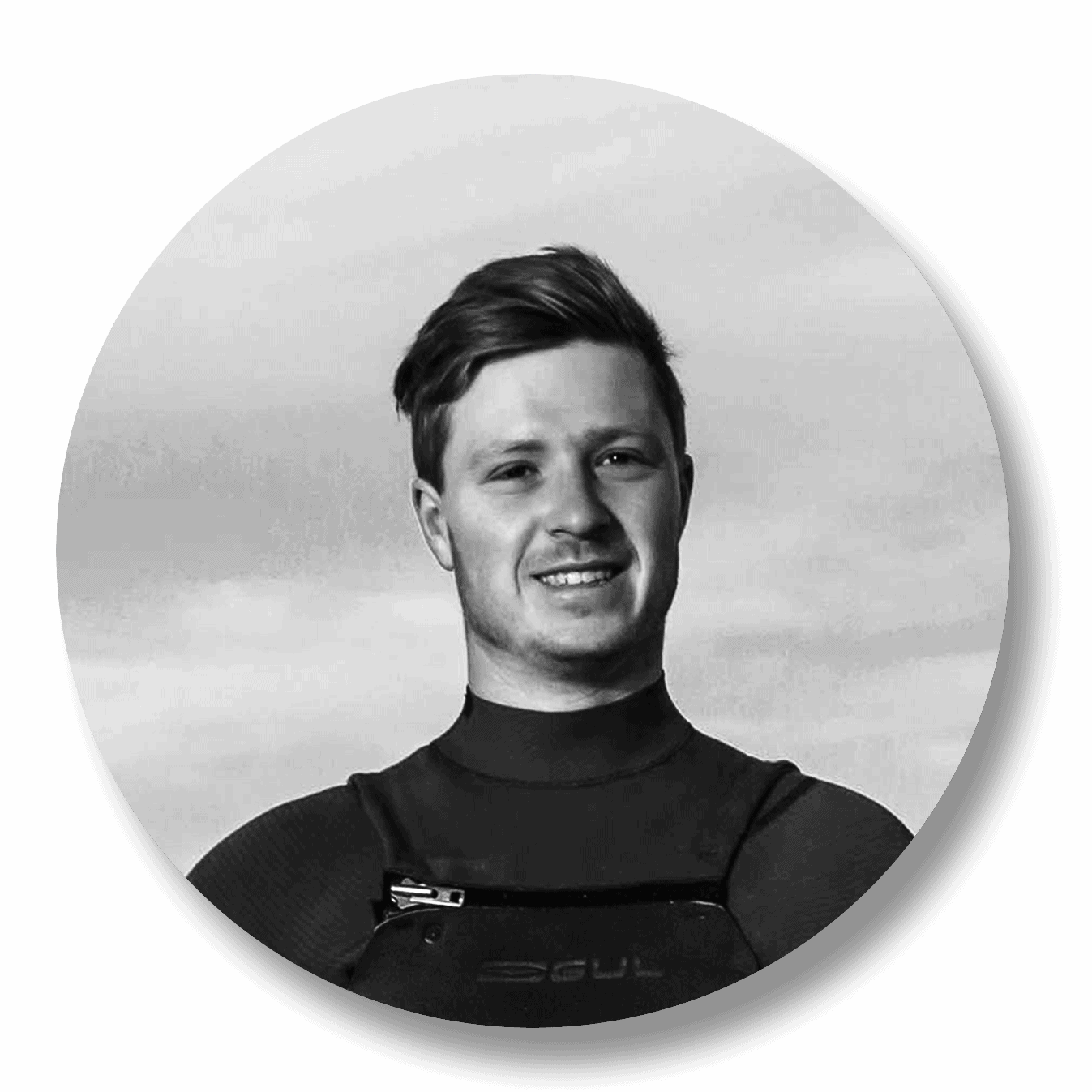 About Lewis …
Hi, my names Lewis Stritch. I ride for SBS surfboards and Gul water sports and I am currently ranked 4th in England and Britain for longboarding. I have been surfing since I was 4 and started competitive surfing when I was 16 on the British longboard tour. When I was that age I loved competing as I was getting great results and getting to go abroad for European event as a junior. My greatest achievement when I was a junior was becoming team captain of the Cornish surf team at the European Atlantic watersports festival, where I finished 2nd two years running. This was such a high point in my surfing career as I loved competing and getting a constant run of great placements in big events.
This all changed when I turned 18 as I was no longer in the junior events and now competing in the open against some of the best surfers in the world such as Ben Skindog skinner, Adam Griffith and James Parry to name a few. Unfortunately, I was not making any heats and getting frustrated with my surfing and I lost a love for competing after my first season of being in the men's open. This is when I stopped competing for 4years, however, I then felt less pressured and fell back in love with surfing again. After a trip to Bali, I thought it would be time to give competing for another go and entered a couple of events where I made a few heats and started to enjoy the competitive side of surfing again. Last year I decided to do the whole of the British tour and came away with a 6th which I was super pleased about. I also made the final at the Jesus longboard classic which was a massive confidence boost.
After that, I set my self some goals and was able to get some really good coaching while I was away this winter, which I feel has helped my progression. As this season started I was super confident as I picked up sponsorship from SBS surfboard which has been amazing not just in getting great boards but also great support from the team. This season is going really well so far as I have already made five finals in a row and I am feeling really confident for the rest of the season. Next year I am hoping to compete on the longboard qualifying tour and hoping to get enough results to get onto the world tour the season after. I know this is a massive challenge but with all the support i am receiving off my sponsors, friends and family I feel like it is an achievable target. Would just like to say thank you to sbs surfboard, Gul water sports and my amazing girlfriend who watches me compete come rain or shine.
MY MAIN SURFBOARD
The Big Squid is our new-school long board with all the traditional fun features of that old-school smooth style. It has a low entry rocker combined with a fuller outline to create the perfect stable platform for cross stepping and nose riding. The thinned out, tucked in tail allows for incredible rail to rail control for more progressive and modern off the lip style surfing.
iv surfed longboards for years, this is my new go-to for bigger surf manoeuvrable and amazing thanks, guys x advising me on the phone what might be best for me
iv tried friends longboards to nose ride never really got the hang of it but it seems to be natural on this board love it great board guys will be back for a shortboard no doubt
Hey Just thought I would comment on the board as just got it via UPS on a 2-day delivery before my surf trip, I was a little worried about the board getting damaged but really well wrapped and protected. I phoned up to ask about delivery and the guys were really helpful and pretty impressed with the incredible service. Opened it up and its a thing of beauty love the colours and the design, I haven't surfed it yet but can't wait to get it in the water. Awesome service and really appreciate the free t-shirt, great experience highly recommended.
My First Surfboard Iv used foam boards and this is the best surfboard I could have got fast and easy for me to learn on
OTHER BOARDS I RIDE
The Pea Shooter is our classic new longboard shape with its emphasis on performance and speed, we guarantee it will turn a few heads and keep you smiling. Designed to be a perfect balance between ease of use and performance Pea Shooter is an excellent board for almost any surfer.
The Predator is one of our favourite allrounders and one of our best-selling surfboard. It's designed with the perfect balance of high-performance features and modern comfort.
It has a progressive hybrid outline that is shorter, wider and thicker than your average surfboard. Its got plenty of volume and width upfront under your chest, which is then pulled back into a more refined rounded pin tail, giving the board a really unique riding style.
[elfsight_instagram_feed id="5″]
SEE ALL SURFBOARDS FROM THE RANGE