The widow maker is our beginner freindly recreational Surf SUP designed for wave riding. It has a short overall length compared with most other SUPS which allows it to fit perfectly in the pocket of the wave with ease
This board is going to perform great in small to medium-sized waves and really excel in more powerful waves. A great wave rider for anyone looking to get the most out of the waves they get.
The Long Bow with its beautiful sleek design has been a 2-year project combined with hours of research and designing as well as prototyping and testing with our team riders in competitions around Europe until we achieved the finished Long Bow we have today.
Our testing was done in the UK & Fuerteventura providing us with the perfect testing ground because of its strong open ocean swells and relentless winds.
It's thinned out nose and tail give it a lighter high-performance feel, whilst the wider width and lower rocker line help generate a lot of speed, enabling the rider to make smooth, controlled, rail-to-rail transitions with minimal effort.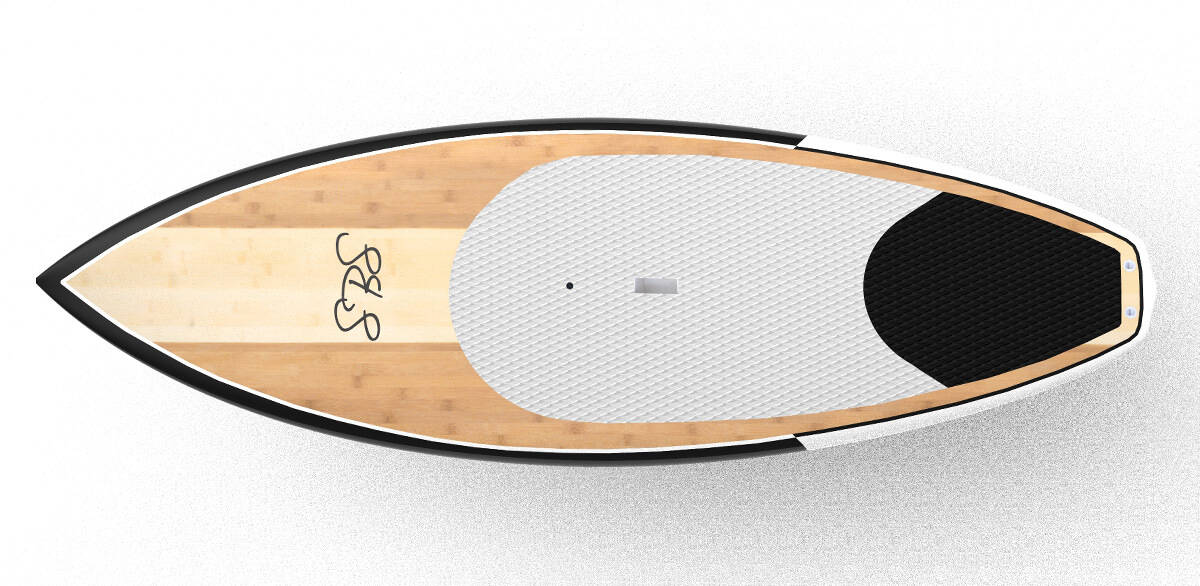 It's so reactive you will forget you're on a sup. The foiled out tail adds manoeuvrability in the turns, combined with an increase in stability when riding waves from the wider tail template, giving you the float needed to catch waves without sacrificing performance.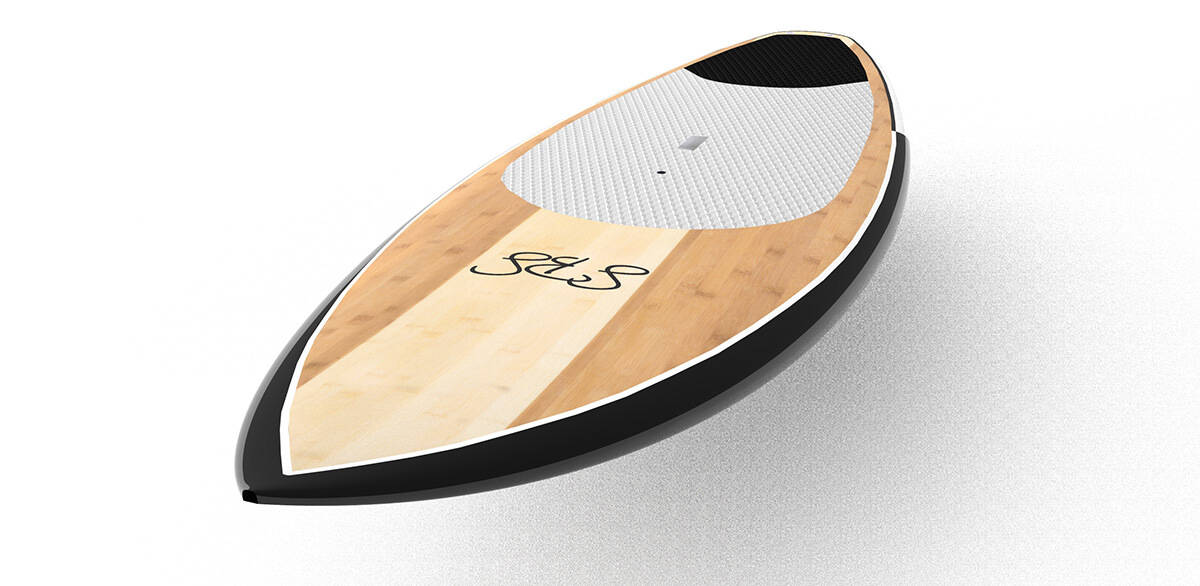 The board has been given extra volume and width for great stability and forgiveness when turning this is helped by the single concave throughout its entire length that helps maximise the stability, complemented by the amplified outline allows it to catch waves with ease.
It has a Quad/thruster 5 fin set up usually ridden as a quad but the great ability to change to a thruster for more hollow waves?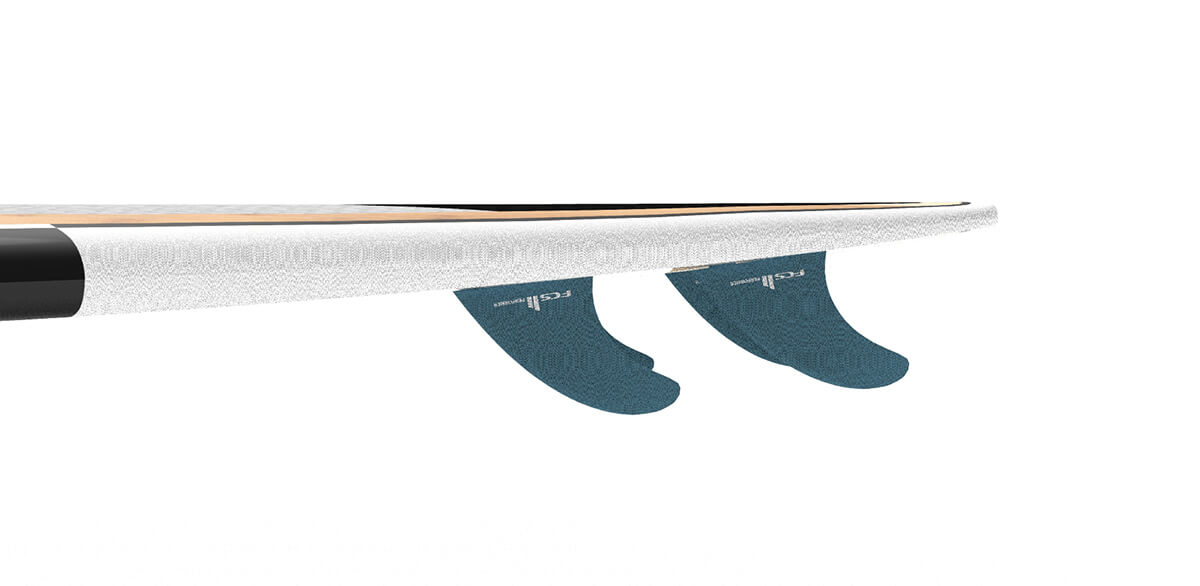 EPS core bonded to a wood veneer outer shell using fibreglass and the finest epoxy resins. Resulting in stand up paddle boards with amazing strength to weight ratio and excellent flex and rebound characteristics. Fast & loose and so much fun this board is going to be great for novice's, child stand up paddlers or intermediate to advanced wave riders, we guarantee you'll take to it quickly and easily.
performance

80%

80%

paddle power

60%

60%

stability

50%

50%

control

70%

70%

turn

90%

90%

speed/drive

50%

50%

speed/glide

60%

60%
whats the best size for me?
check our size chart for Stand Up Paddleboard ability and weight.



All our Widow Maker SUPS come with a large single fin and a quad set of side fcsII fins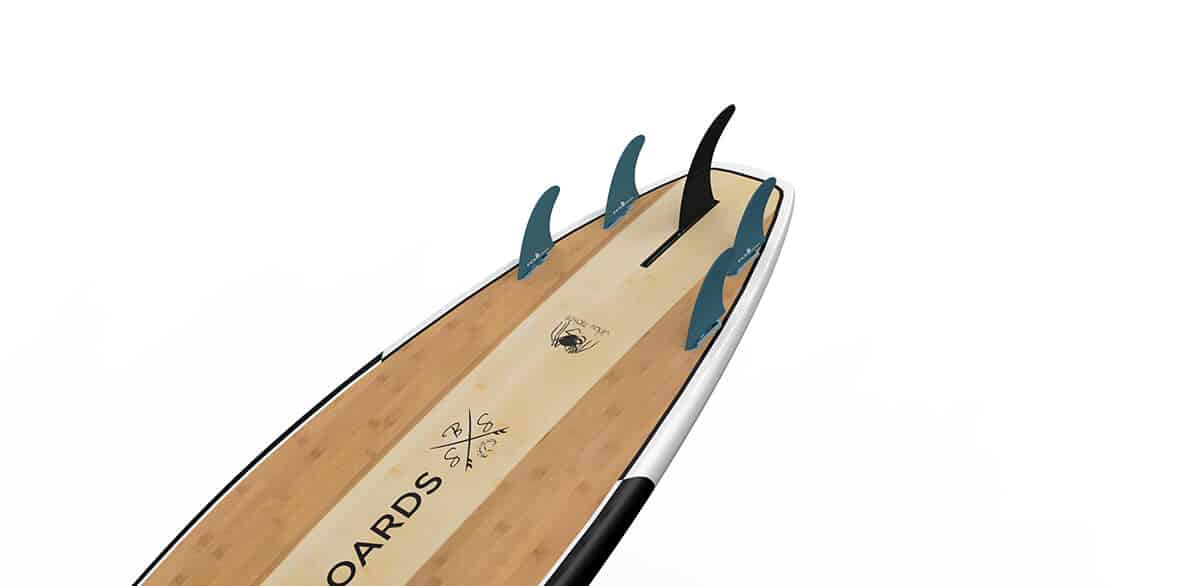 Choose to select the paddle package you will receive the fibreglass / carbon / paddle ideal to get started adjustable to find your ideal size for surf or flat water or even multiple riders
Total weight – Only 500g

Blade size – 18.7″x7.8″


blade angle – 8*

Max Length – 220cm
29mm diameter shaft
Anti-Twist Handle
select a board buy skill level or wave range